Group travel industry gets new insurance partnership | Insurance Business Canada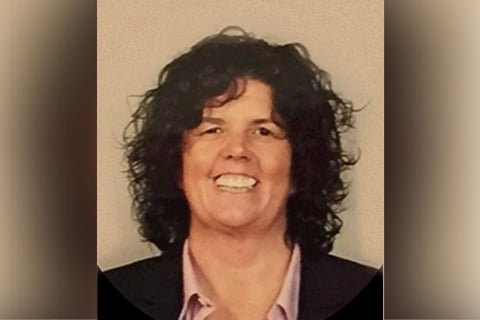 People want to see the world and are willing to spend their money to do so, with annual tourism expenditure coming in at US$1.46 trillion, according to the latest numbers from the UN World Tourism Organization (UNWTO). Within the tourism industry, group travel is a popular way to see new and exotic locations. In fact, global travel market research firm Phocuswright estimated that in 2020, the global tours and activities market will reach US$183 billion.
"We're definitely seeing growth in the tour operator segment and a lot of our partners are experiencing incredible growth," said Kelly P. Sahner (pictured), chief commercial officer at Trip Mate, a subsidiary of Generali Global Assistance North America that offers insurance solutions to tour operators, retail travel organizations, travellers, and cruise lines.
Some of the trends within this space include companies that are providing affordable travel options for those who want to craft their own trip that's off the beaten track. Other partners of Trip Mate are meanwhile seeing travellers get interested in trips that leave a smaller footprint, with popular tourist destinations like Barcelona and Venice lately feeling the negative impacts of too many tourists.
Read more: CAA: Many Canadians are unaware of new rights as travellers
At the same time, risks like the novel coronavirus have the potential to hamper tourism and leave travellers worried about whether their group trips are covered by insurance if say a country, like South Korea, restricts access due to the outbreak. Last year's crisis involving Boeing's 737 Max planes being grounded around the world likewise gave travellers something to worry about and underscored the importance of working with an experienced travel insurance provider.
"We work with our clients and say if there's a delay or there's a schedule change, [we let them know] how the plan protects that, but we also try to stay ahead of it and when an industry event starts to emerge, we work closely with our partners because we know they're going to get calls into their call centres," said Sahner. "We try to keep our ear to the ground and work in concert with those client partners to make sure that they understand the product they're offering and that it's meeting their [travellers'] needs."
Read more: Travel insurers must win their customers' trust: CBoC
Natural catastrophes can also put a damper on people's travel plans, from the typhoons in Japan late last year, alongside other disasters, such as the earthquake in Nepal in 2015 or the slew of hurricanes in the southern US and Caribbean in 2017.
"Some of our plans provide coverage under non-medical emergency evacuation or natural disaster incidents," explained Sahner, adding that it's important to keep insureds aware of the various risks their travel plans might face. "People are calling our flying partners because they want to travel, they want to go see the world, and they want to expose themselves to something neat, or it's a family vacation that they've saved for all year. We recognize this is the third or fourth largest expense they're going to have, this wonderful trip that they've been working with their tour operator on to plan and piece together, but we also just want to make sure they're aware that, unfortunately, things happen."
Read more: Limited coverage through government health insurance puts travellers at risk
In January, Trip Mate announced that it was partnering with GroupCollect, which would allow GroupCollect – a company that helps trip leaders collect passenger information and passenger payments – and Trip Mate offer tour operators a streamlined service for processing group tour registration along with travel insurance add-ons that help keep group travellers safe and increase tour operator revenue. This will be especially beneficial for student group tour operators, which is a segment that GroupCollect is well-versed in.
"It's certainly an emerging market, but it's one that you really have to know what's happening because you're sending your kids away to gosh knows where with a tour operator that you hope knows what they're doing," said Sahner. "We worked in collaboration with folks in GroupCollect and [Travmark Insurance] to think about what kind of product makes sense – what would I need to have in this product so that I feel good in case the unlikely happens and I either have to bring [my child] home because we've had a death in the family or something happens to them, like they get sick."
Educating partners that offer travel insurance to the end customer is another important part of the equation when delivering this type of product to this booming marketplace.
"Insurance is funny – you don't buy it because you don't think you need it, but then when you need it, you wish you bought it," said Sahner. "You've got to walk that fine line of how does Trip Mate as a partner to our clients educate people that call into our call centre and want to understand the benefits of travel insurance as well as educate our folks who are offering our plan."