Limited coverage through government health insurance puts travellers at risk | Insurance Business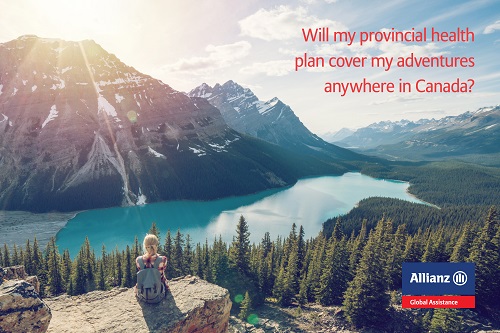 The news that the Ontario government planned to eliminate the OHIP program that offered coverage for basic out-of-country travel medical expenses back in May of this year has put some travellers on alert. However, despite the limited reimbursement still currently available under OHIP, the proposed change to provincial coverage for medical expenses incurred while travelling abroad provides a valuable opportunity to remind all Canadians about the importance of purchasing travel insurance, according to one expert.
"The Ontario government's plans to remove OHIP coverage for emergency medical services required while travelling outside of Canada may seem alarming, but in reality it is not very impactful," said Dan Keon, Vice President of Market Management for Allianz Global Assistance Canada. "Some Canadians may still be under the false impression that their provincial health plan will cover most or all of their out-of-country medical expenses. However, prior to the upcoming changes in policy, OHIP had only provided reimbursement for roughly 5% of out-of-country medical expenses. The necessity for Canadians to secure some form of out-of-country medical travel insurance before travelling abroad is as important now as before the upcoming changes. This is why the federal government issued a statement reminding Canadians to obtain travel insurance before leaving the country in January, even before the changes to OHIP's policy were communicated."
In fact, even when people make trips to other provinces in Canada, travel insurance is an important purchase to supplement the limited coverage available through the government.
"Many Canadians are surprised to learn that their government health insurance plan (GHIP) does not cover 100% of medical expenses that may be incurred while travelling within Canada. For example, GHIP doesn't cover ambulance rides, medical evacuations or out-of-pocket expenses," said Keon, adding, "Travellers can get specific details on what and how much coverage is available for out-of-province emergency care through each province's health services department. And, when government plans are not adequate – which is often – emergency hospital and medical plan benefits that travel insurance provides can fill the gap effectively."
Since brokers have a direct line to a broad range of travel insurance products that provide comprehensive coverage at a reasonable price, they can work with their clients to select a plan that provides adequate coverage for their needs.
Read more: Brokers: Don't forget about business travellers when selling travel insurance
"A good option for travellers is a multi-trip plan, which provides coverage for unlimited trips within a one-year period, whether travelling inter-provincially or outside of Canada," Keon told Insurance Business.
No matter which plan they choose, travellers should always carefully read their travel insurance policy to understand the benefits, exclusions, and limitations. If they have questions, their broker can act as a trusted resource to provide clarification and reliable guidance so they fully understand their coverage.
"Whether travellers are flying, driving, taking the train, sailing or portaging from province to province or territory, Allianz Global Assistance recommends considering additional emergency health and medical travel insurance, which can help close the gap on coverage that GHIP may not provide," said Keon.