How can brokers prepare clients for random acts of violence? | Insurance Business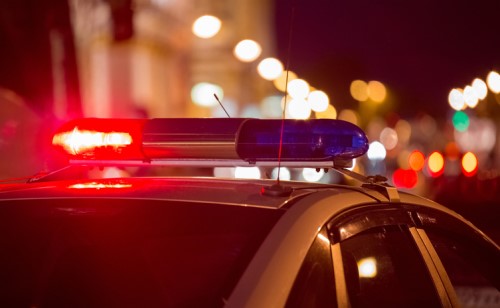 A 30-year-old Somali refugee who was allegedly known to Canadian authorities for promoting extremist ideology faces five counts of attempted murder and terror charges after an incident in Edmonton, Alberta, last Saturday (September 30).
Canadian police have accused the man of stabbing a police officer outside an Edmonton Eskimos Canadian Football League game and then fleeing from police in a high-speed car chase that resulted in four civilian injuries. Canadian Prime Minister Justin Trudeau has referred to the incident as a "terrorist attack".
Across the border, Americans are in mourning following a deadly gun attack in Las Vegas on Sunday night, when Stephen Paddock, 64, killed at least 59 people and injured a further 527 when he opened fire on concert-goers at a music festival.
Last month, we spoke to Dawn Puro, senior vice president at Ironshore, about the rise in random acts of violence and how brokers can help public entities and higher education institutions prepare for a violent event.
"Random acts of violence and episodic occurrences have increased dramatically in recent years. Any public, open space presents vulnerability and could be a target in the world we live in today," she said. "These senseless individual acts of terror are erupting on a national stage and there's been a shift of focus from large property damage to human carnage."
Educational institutions are "soft target entities" that are "increasingly vulnerable" to random acts of violence, Puro told Insurance Business. But they are also particularly adept at planning ahead and taking precautionary measures to protect students and campus personnel against potential attacks.
"The potential risk of unexpected disruption demands that schools and other public entities dedicate attention to preparing safety protocols that might help protect people during an attack," Puro said. "Active shootings are often five minutes or less in duration and the majority are over before law enforcement and first responders arrive on the scene. Public entities and higher education institutions need to think more about the risk management tools they're employing and the risk transfer products they're purchasing."
Deciding what risk transfer product to purchase is not always easy, especially for public entities that are strapped for cash. They have the option to purchase a stand-alone terrorism insurance policy or to rely on their liability tower, which could be wiped out by one major incident, according to Puro. Schools could also opt for Ironshore's Campus Secure endorsement, a policy extension written by Ironshore's Specialty Casualty Public Entity division offering cover for event-related expenditures incurred during and in the aftermath of an unexpected, potentially devastating occurrence that disrupts educational institutions.
Risk transfer products are not the only solution. They should be purchased and implemented alongside risk management tools and crisis response plans, she commented. This is where brokers need to step-in and educate clients about the risks they could potentially face and how best to mitigate those risks.
"Schools have to put an emphasis on risk management in order to reduce the impact in the unlikely event that an incident should occur. They need to have the ability to reach the entire campus community quickly, either via text, email, the website, social media or with an in-house amber alert," Puro added. "On top of that, they need to pre-establish which individuals will take charge in order to avoid chaos and it is vital that they have an evacuation plan to designate where people should go in the unlikely event of an attack."
Related stories:
Edmonton attack condemned as an act of terrorism
Ironshore explains the growing trends of terrorism cover