How one organization helped plug a major talent gap in insurance | Insurance Business Canada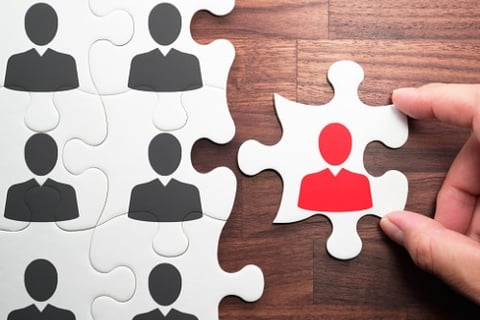 If you want proof that recruitment strategies targeting younger generations are working in the insurance industry, look no further than the Insurance Institute of Canada's (IIC) demographic research.
"In 2017's research that was published in the fall of 2018, 39% of the industry are now millennials, and when we started this work in 2007, it was 12%," said Trevor Buttrum, manager of Career Connections, a division of the IIC that focuses on raising awareness among young adults and career seekers about the many skilled professions found in insurance. "We've seen a real embracing of youth talent as well as career changers and internationally educated professionals, and that's really exciting to see because new entrants into the sector are also what helps us keep up with trends and evolutions from technology or from other sectors emerging and intersecting with insurance."
Just as insurance companies in Canada have gone on their own talent recruitment journeys, Career Connections' strategies have likewise evolved since its launch in 2003.
"When the program started, it was predominantly focused on how insurance works and demonstrating [some] of the career path potential, and it was focused on high schools as well as a little bit of campus work," explained Buttrum, adding that over the years, the program developed in step with the IIC's own demographic research. "In 2007, when we identified that there was definitely an ageing workforce and we confirmed the assumption about the mass retirements that were on the horizon, we needed to move the needle towards being able to feed the pipeline more directly."
Rather than just planting a seed in the minds of young people about the work they could do in the industry, the Career Connections team also wanted to reach people who were making serious decisions about their education and career paths. That's why post-secondary students became targets, as did those looking to change their careers and those educated outside of Canada.
As the program headed into 2012, the team realized that the insurance industry was only recruiting enough new talent to keep in step with what was required as people retired, and what was missing the mark on growing the insurance workforce.
Through the over 460 annual events that Career Connections holds in classrooms, on campuses, and in communities across the country today, Buttrum told Insurance Business, "Our mandate is really about helping students and career changers to understand how insurance works, the role that it plays in our society, as well as the wide array of career paths that are available within the industry. We essentially answer the question, 'why insurance?' and we help people to see that no matter what their backgrounds and experience profiles are, there's likely a place for them within the industry."
Read more: Millennials are flocking to the insurance sector - report
The program aims to help potential recruits make connections between their transferable skills, interests and what they're hoping to accomplish over the course of their careers, with what the insurance industry has to offer.
"Our work is predominantly about telling a story of what it's like to find a career within the insurance business stream. Our hope is that people can find something that aligns with [those skills], whether they're good with numbers or good with people or good with data and analytics, or they want to help in a time of crisis and bring people back from something really terrible," said Buttrum. "From our standpoint, too, it's about building awareness, engagement, and action within the industry."