Insurance Institute of Canada updates programming in response to industry trends | Insurance Business Canada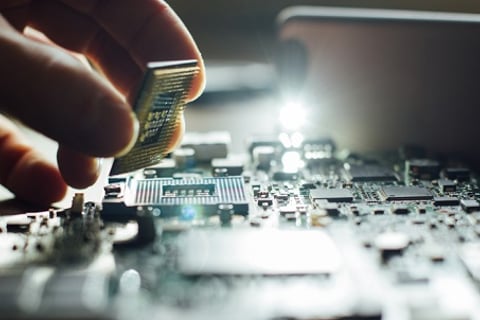 The Canadian insurance industry is undergoing rapid changes, from the tech-focused skills of the talent pool that's coming into the space to evolutions in the marketplace that are diverting insurance professionals into new areas within the industry.
To keep up with these developments, the Insurance Institute of Canada (IIC) recently announced updates to its slate of insurance education programs that included an overhaul to the flagship Chartered Insurance Professional (CIP) program as well as talks with the Canadian Association of Managing General Agents (CAMGA) to develop a new certificate program.
"All of our CIP textbooks are going through a thorough redesign to ensure that not only do we have the most up-to-date content, but all the new technological advances, all the new processes and workflows, all the innovation that's currently permeating throughout the industry, that we're looking to upgrade and update our curriculum to reflect that," said John Stathakos (pictured below), director of academic programs and product development at IIC.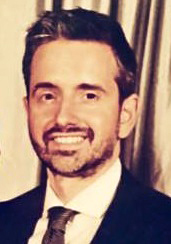 The look and feel of the textbooks will be updated so that the CIP curriculum is organized in a clearer and more cohesive way, at the same time as IIC is leveraging graphics to enhance the content and developing an online tutorial to accompany the CIP textbook. An insurance professional in training can go online and read up on each chapter, while also using flash cards to test themselves on key terms, along with other e-learning games and practice test questions to help assess understanding of the material.
The updates are driven by the Insurance Institute's aim to stay ahead of the curve as the P&C industry changes, according to Stathakos, particularly with the younger demographic that's taking over the sector.
Read more: Wave of retirements hits insurance – it's time to get serious
"We want to appeal to their various needs for learning, whether it's using more technologies, using more graphics, or just making our curriculum lean yet robust, so that time is efficiently used," he said, adding that IIC also wants to make material more applicable to the real world. "We're really trying to optimize the learning experience to meet the needs of the evolving industry and the evolving learner."
The development of the new certificate program with the input of CAMGA is meanwhile being driven by the "explosive" growth in the MGA space, IIC's Brad Neal (pictured below) told Insurance Business. An analysis of the MGA market by Conning in September 2018 found that partnerships between MGAs and insurers saw 2017 direct premium growth at around 7% higher than in 2016, outpacing the rest of the P&C market.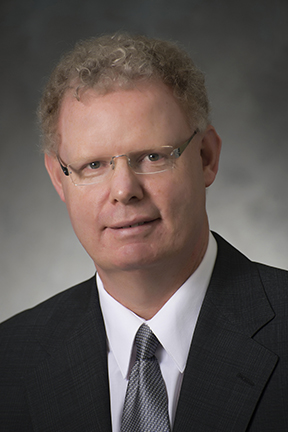 "We're seeing a convergence of reasons why that [growth] will probably happen in Canada as well," said Neal, vice president of business development and strategic partnerships at IIC, explaining that companies are being impacted by technology, consolidation, and competition, which is forcing them to look for new and unique ways to service their customers, and meet changing customer expectations. "That's where MGAs are uniquely positioned to [meet] those changing expectations. Their stock-in-trade is their specialized knowledge in certain market segments, and they make themselves differentiated by special lines knowledge [and] service, and that in and of itself provides a company a very quick way to expand their own product offering, be it through partnering with an MGA or possibly buying an MGA."
For an underwriter who might be moving from a traditional insurance company to an MGA, their understanding of what's a bad risk versus a good risk changes, since MGAs excel at those specialized risks. Because MGAs are also good at on-the-job training, the program would give learners the necessary foundation for them to hit the ground running at an MGA.
Read more: Opportunities and obstacles in specialty insurance as the market hardens
Other changes to educational programming at IIC include updated broker and agent licensing courses with online tutorials, ongoing updates to FCIP courses that are reflective of emerging industry trends, seven new continuing education on-demand courses focused on topics like commercial UAVs, the hospitality market and contingent business income, as well as a commercial insurance certificate program launched in January in response to increased interest in commercial lines.
"We're seeing a lot of personal lines being automated, and we know that the broker can add value, and underwriters add value in the advice that they can offer. As we looked at the marketplace, we saw a lot of people looking to move from personal to commercial because in commercial, that advice-based advocacy is still going to be a key part of it, and we knew there was a real lack of product in the marketplace to help people make a bridge between personal and commercial," explained Neal.
The online program will consist of three courses, one of which has already launched, that will provide learners with a well-rounded understanding of the commercial insurance space, and can be completed in one year, with the final course planned for launch in the fall of 2019. Soft skills – such as critical thinking, collaboration, customer service, and negotiation – have also been incorporated into these courses, in addition to activities that show the real-world applications of technical knowledge in the workplace. As a result, the IIC has a "great formula for a robust and rich curriculum that will provide a lot of value that the industry needs," said Stathakos.
"We're trying to create a holistic approach when considering commercial solutions because there's not one tidy, one-size-fits-all solution to many, if not all, of these types of commercial challenges," Stathakos commented. "We're trying to provide people with the skillsets and the cognitive tools to help them problem solve and apply appropriate solutions to these ever-emerging and complex solutions."