How Zensurance is reinventing the "painful process" of commercial insurance | Insurance Business Canada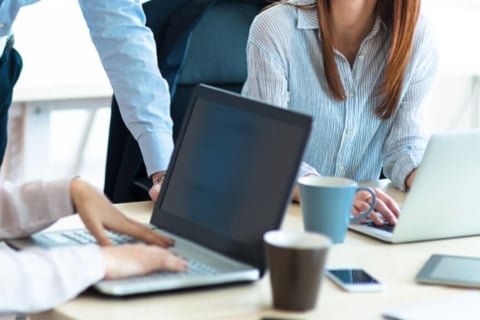 While personal lines insurance is seeing some innovation from technology, commercial is still lagging desperately behind, according to the founder of a start-up that is using artificial intelligence to reinvent the process of taking out a commercial policy. However, will his proposed reinvention come at the expense of brokers – or is this another technological push that won't be able to replace the human touch?
"It doesn't need to be this complicated," Danish Yusuf, CEO and Co-founder of Zensurance, told
Insurance Business.
Learn more about Small Business insurance here.
Zensurance, which recently secured $1 million in funding, is building a 'pricing engine' that is changing the way small businesses can apply for and purchase commercial insurance.
"Right now what's in the heads of the underwriters, we are codifying it into software," Yusuf explained.
Yusuf, who gained a grounding in technology during his time as a developer for IBM, was working as a consultant for a number of major insurance carriers on their technology strategies, and found that very few solutions were being applied to commercial lines – "commercial was always an afterthought."
Yusuf branched out to co-found his own company, and found that the process of applying for a business policy was also "painful," involving multi-page questionnaires, faxing documents and paying by cheque.
"Our thinking is the small business owner is really underserved," he explained. "If you're looking for less than a $5,000 policy, many brokerages won't even touch the policy because they lose money in the first year based on all the manual work that goes into it."
Zensurance is building a database system with an inbuilt 'logic' that asks the user a set of dynamic questions that change depending on factors such as the type of industry or size of business.
"No broker can understand every industry out there, so if you're a laundromat, versus a coffee shop, versus a restaurant, the coverages you need are quite different. A human will have a really hard time knowing every single industry, but a computer can get it right 100% of the time, every time day or night," Yusuf explained.
The start-up is aiming to create a "world-class user experience" in which the user can fill in forms digitally, receive the policy by PDF and manage it all online.
The broker works with two of Canada's largest insurers –
Intact
and
Aviva
– as well as going through MGAs to get access to the Lloyd's market.
"We're the only tech company doing this in Canada," Yusuf said, though there are "a few" in the US and in other countries doing similar things.
While the reaction from insurers has been positive, it's been a mixed bag from brokers.
"They don't really believe that this whole technology revolution can exist in commercial, everyone still feels it's too complicated," Yusuf said. "But from what I've seen it's easy."
What do you make of his comments? Can a computer every really replace the knowledge and personal service a broker can provide? Leave a comment below with your thoughts.
Related stories:
Brokers face 'considerable' change thanks to tech
Lack of understanding around cyber: Inga Beale