Hub International acquires Quebec-based benefits brokerage | Insurance Business Canada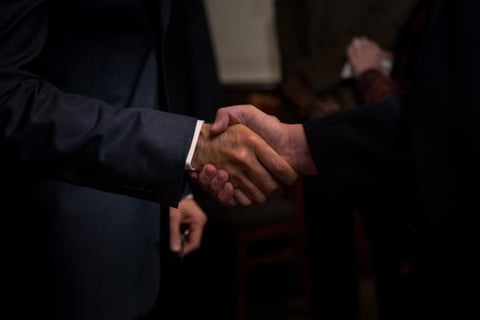 A Canadian acquisition spree for Hub International continues with the announcement on Monday that the global insurance brokerage has acquired the shares of Les Avantages Sociaux Delta Inc., operating as The dElta Group, with terms of the acquisition not disclosed.
The Montreal-based multidisciplinary benefits brokerage works with mid-size and large businesses in the country to provide actuarial services and support for retirement and group insurance plans, in addition to human resources and disability management. The dElta Group was formed from the amalgamation of Les Advantages Sociaux Delta Inc., Ressources Humaines Delta Inc., and Le Groupe Financier Tanner-Deland Inc., and will join Hub Quebec.
"Since founding The dElta Group more than 20 years ago, our goal has always been to be a strategic employee benefits and HR partner for clients," said Roger d'Eschambault, founder and chairman of the company, who will now report to president of Hub Quebec, Stephen Blais. "By joining Hub, we gain scale and the infrastructure for tremendous growth given the multitude of additional resources and capabilities that exist within Hub. This will allow us to provide even more tailored benefits solutions for our clients while maintaining our highly personal approach to administering benefits and retirement plans."
In a news release, Blais provided insight on how this new acquisition benefits Hub Quebec.
"The dElta Group has earned a strong reputation in the employee benefits and retirement industry based on its experience, relationships with the pension plan providers in Canada and a client-centric approach to servicing hundreds of Canadian companies," said Blais. "We're excited to welcome The dElta Group team to Hub as they will strengthen our benefits and retirement offering throughout Canada."
According to Mike Barone, Hub's North American president of employee benefits, the company remains committed to an acquisition strategy that focuses on improving the client experience "through a culture of collaboration and building a robust set of complimentary services that round out the benefits and HR experience for our clients."
Barone added: "The dElta Group is a great fit for our strategy, and we're thrilled to welcome Roger and The dElta Group to Hub."
Related stories:
Archway Insurance continues Atlantic Canada acquisition spree
DUAL International's launch in Canada was a long time coming