DUAL International's launch in Canada was a long time coming | Insurance Business Canada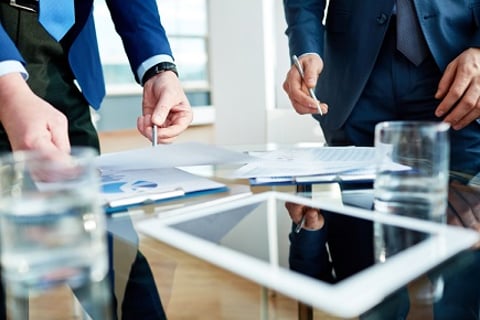 Entering the Canadian market has been on DUAL International's checklist for a few years. With the announcement on April 18 that the underwriting division of international insurance group Hyperion Insurance will now be open for business in Canada, the company has fulfilled its North American business objective.
"Our capabilities to provide technology-based solutions to the specialty SME space have definitely matured," said Phil Hoyt, DUAL Canada president and DUAL North America director. "I think the timing of our business needs to develop the Canadian market and our capabilities to deliver an efficient process to our brokers have matured."
Attracting two leaders, Michael Shore and Dave Alexander, to head up the DUAL Canada team, combined with the need in the market for better solutions targeting the SME specialty business also made it the right time to move up north.
"We as a company have a lot of resources with platforms and technology and support, so from that perspective, we have the resources to support a Canadian company, but the real leap in Canada is being on the ground, having Canadians run a Canadian company," Hoyt told Insurance Business.
Caisse depot et placement du Quebec's (CDPQ ) US$400 million investment into Hyperion last year also helped with the opening of a Canadian office.
With a team of aggressive and bright people who are motivated and understand the business, DUAL Canada plans to change the value proposition for Canadian brokers in the SME space with technology solutions, according to Hoyt.
"The ability for brokers to go on either our portal or to submit applications directly to us, and the ability for them to go online and get quotes in real-time – in minutes – and bind that business online in real-time," he said, "and give their clients and give our brokers the ability to create their own branded websites in conjunction with the insurance products is going to be very valuable."
Related stories: