"Huge influx" of innovation in the financial sector comes with new exposures | Insurance Business Canada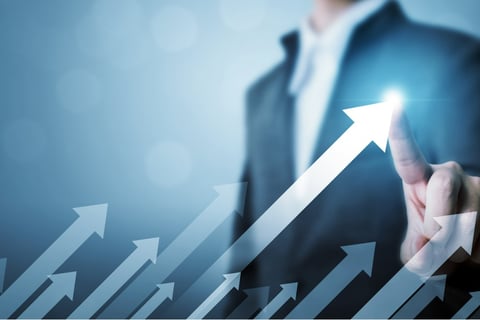 There's "no going back" for financial institutions (FIs) that introduced new digital solutions or accelerated existing innovation projects during the COVID-19 pandemic, according to Mark Morency (pictured), SVP and FI practice leader at Gallagher Canada.
Chatting with Insurance Business at the RIMS Canada conference in Halifax, Morency said he'd seen a "huge influx" of fintech, insurtech, and other tech firms within the FI space since the onset of the pandemic.
"From a risk and opportunity perspective, there's a lot of digital-only available services now that maybe were starting up before COVID, but now they're really entrenched in the system," he said. "There are now digital banks that don't have physical branches, or the legacy costs of the old system. And there are competitors and new ways of doing business that are really impacting the FI landscape."
There are lots of new partnerships forming between traditional FI companies, like banks and insurance organizations, and their younger digital-first counterparts, like fintech and insurtech companies. For example, Morency has noticed a trend of banks teaming up with fintechs to provide innovative payment solutions, digital wallets, cryptocurrency solutions, and other improvements to customer service and security.
The same can be said for insurers partnering with insurtechs, but the banks "are definitely a step ahead" in terms of the investments they've made into technology and innovation, according to the Gallagher leader. He said: "If they [the banks] see an interesting fintech solution out there, they either partner with them, or they just buy them, and so they can really accelerate their operation quickly."
Read next: Banks' crypto exposure capped by Canadian regulator
Morency has also noticed a trend in specialized financial institutions, or non-bank lenders, who are receiving significant private equity funding to offer very niche solutions that take away some of the profitable, fee-based business from banks. They're also engaged in offering embedded finance solutions, helping companies who are not FIs to include financial services and products in their digital offerings.
While digital innovation is key for the current relevance and future success of FIs, there are new and heightened exposures that come with such advancements.
Cyber risk is arguably one of the biggest exposures that FIs face today, whether that comes in the form of an external threat vector penetrating a bank's security systems and planting ransomware, or a rogue employee stealing funds or intellectual property, or the inadvertent release of personally identifiable information. FIs are a significant target for cyber criminals because of the financial data and the transactions they facilitate.
Read more: Asset managers face myriad of disruptive forces and regulations
There are also privacy concerns around the use of biometric technology to secure and connect digital finance solutions. More and more FIs are using voice and facial recognition scanning for 'know your customer' verification. But Morency pointed out: "There are good and bad uses for that technology" – highlighting how deep fakes (the combination of biometric technology with artificial intelligence to fake an identity) have become a real concern.
"As you get into the specialized financial institutions, non-bank lenders, and this idea of embedded finance, there's a risk of errors and omissions (E&O) claims," Morency told Insurance Business. "They're providing a service that they might be unauthorized or unlicensed to provide, and we're sometimes seeing that it's very difficult for these companies to navigate the regulatory landscape.
"If you're providing embedded finance, you might also be giving embedded advice, when you don't actually [intend to be] giving advice. It gets especially complex when you're working with money. I've had situations where I've talked to clients about their insurance needs and have asked the questions: 'OK, you're embedding this specialized loan – aren't you also giving the client tax advice, in effect, by offering that? Do you actually know what you're talking about on the tax advice piece?"
Morency said that keeping up with new technology and the innovations of competitors is a large operational and strategic risk that FIs face, but they must do it with an eye on risk management and regulatory compliance.