"I wasn't drunk, I was texting," says driver in insurance lawsuit | Insurance Business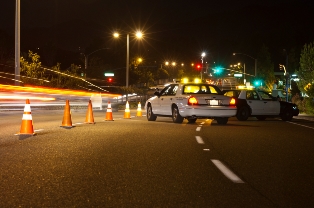 A Kamloops BC woman suing the Insurance Corporation of British Columbia (ICBC) gave two conflicting accounts of how she ran her vehicle into a hydro pole.
The plaintiff, Angela Seeley, filed a lawsuit for the maximum $25,000 in small claims court in 2016 after the ICBC "refused or neglected" her insurance claim.
Seeley initially alleged that she was drinking at the time of the accident – when her 2013 Hyundai Santa Fe hit the utility column along the road. However, the plaintiff recently claimed that she was using her smartphone to send a text message.
"At the time, she evidently gave two different versions of what happened leading to the accident. The one she stands by is that she was texting," a judge wrote in a new ruling.
While both drunk driving and distracted driving (which includes using a phone while driving) are violations of the law, only the former is considered a crime. Similarly, only drunk driving would void the insurance policy on the vehicle.
Seeley's testimony appeared to backfire, however. The ICBC admitted that although she was insured at the time of the accident, her new statement essentially confirms that she admitted fault for the accident. The insurer also claimed she was "under the influence of intoxicating liquor or a drug" so that she had no proper control over her vehicle, and that she made a "wilfully false statement with respect to her claim."
The insurer claimed that she denied having had anything to drink before the accident, which conflicted with testimonies from the ambulance crew that tended to her.
ICBC also counterclaimed over $6,000 for the cost of repairing the damaged hydro pole.
Related stories: