IBAO launches pilot to reach next generation of brokers | Insurance Business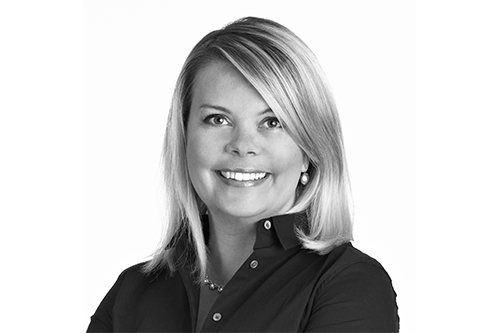 As part of its strategy to bring new talent into the broking pipeline, the Insurance Brokers Association of Ontario (IBAO) is launching a pilot at Humber College where 40 brokers will act as mentors to students in the school's Insurance Management program.
"For every student in the Humber program, we want to pair them with an insurance broker," said Brett Boadway (pictured), IBAO's COO. "What we're trying to do is pair the student in an area both geographically and professionally where they're looking to build a career. So, if a student is looking after graduation to get a job in Ottawa in commercial lines, we want to pair them with a broker from Ottawa in commercial lines. If a student is looking to stay in Toronto and [focus] more [on] personal lines, we'll pair them with a Toronto broker that has a specialty in personal lines."
Read more: 2020 IBAO president on the 'bright future' of the broker
While more than 40 brokers have already raised their hand to take part in this pilot, the IBAO may be looking for more volunteers once the association determines if every student is paired with the right mentor. Brokers who want to take part in this pilot but miss out this time around shouldn't worry – the IBAO is hoping to turn the pilot into a more permanent program.
"We're starting with Humber College as a pilot to test the logistics and the framework that we've currently set out," explained Boadway. "Should the Humber program be a success, when school kicks off again in September 2020, the program will be broadened and improved, and launched with other colleges, universities or post-secondary institutions that are looking to partner with us on this type of initiative."
So far, the feedback from students and brokers has been "exemplary," according to the COO, who added, "I've been so pleased with how positively it's been embraced."
For brokers considering taking part, the IBAO is formally asking for one face-to-face meeting over the course of February 2020 until the end of April 2020. After that, it's up to the brokers and students to build their own relationship that works for them.
"One of the tools that we're going to give both the student and the broker we match [them with] is an agreement template so that together they can agree, do they want to meet via email, do they prefer text, do they want to meet face-to-face?" said Boadway, underscoring that the association doesn't want to over-manage the relationships.
Read more: A trifecta of mentors set this real estate broker up for success
This pilot is just one of several ways the association is focusing its efforts on recruitment. In late-2019, the IBAO asked its members where they wanted the association's focus to be over the next three years, which then helped to shape its three-year strategic plan – and recruitment to the channel came through loud and clear, says Boadway.
"The mentorship is the start of one of those initiatives, but we also have a lot of others. We've launched our job board, OntarioBrokerJobs.ca. We've launched our digital campaign, which is #YouShouldTotallyBecomeABroker," she told Insurance Business, continuing, "We have a partnership with Humber College beyond the mentorship program, where we are giving all the students a bursary to write their RIBO exam as part of their course […] so that they graduate with both a diploma from Humber, but also their RIBO license baked into the curriculum."
Recruitment was high on the list of demands from IBAO's broker members for two reasons – one is the fact that there's a large cohort of brokers that are aging towards retirement, and there's not enough talent in the pipeline coming up behind them to fill all those seats.
"But then also, I think the job requirements of insurance brokers are changing as the technology demands become more pronounced," said Boadway. "The need for contemporary skills and contemporary talent is also fuelling the need for brokers to attract good people to want to be insurance brokers."