IBAO praises Ontario's passing of Bill 118 | Insurance Business Canada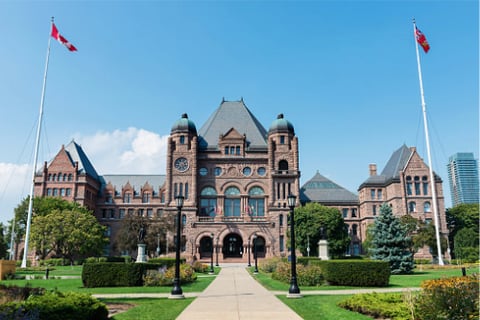 The provincial government of Ontario has passed Bill 118 – a decision that the Insurance Brokers Association of Ontario (IBAO) has shown its wholehearted support for.
Bill 118, also known as the Occupier's Liability Amendment Act, aimed to change the time limit to give notice of a slip-and-fall claim from two years to 10 days – which was later amended to 60 days. Tabled by Parry Sound-Muskoka MPP Norm Miller last year, the bill was proposed in response to snow removal operators facing considerable surges in insurance costs following a bump in slip-and-fall claims made against them.
Read more: Bill limiting claim period for slip-and-fall incidents moves forward
With the passage of Bill 118, IBAO issued a statement in support of the new law, stating that the bill will encourage more insurance companies to write insurance for snow removal companies – if not this year, then for next year, the association noted.
According to the IBAO, the increases in slip-and-fall claims against snow removal companies have led to some insurers limiting the availability of liability coverage to contractors. This meant that some snow removal operators would not be able to secure the necessary liability insurance, and therefore would be unable to operate.
"Ontario's residents and businesses have faced many challenges throughout the COVID-19 pandemic," said IBAO CEO Colin Simpson. "We're pleased to see the Ontario Government pass Bill 118 and are optimistic that rural and small to medium-sized snow clearing businesses will resume operation once the insurance industry is able to respond to this positive move."
Simpson added that the IBAO will "continue to advocate for the best interests of Ontario's millions of policyholders," ensuring that they have choice and access to coverage.