ICBC asks for 6.3% auto insurance rate hike | Insurance Business Canada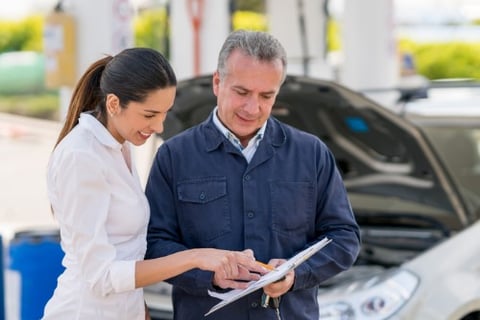 Motorists in British Columbia should ready themselves for potentially higher insurance rates in 2019, with the Insurance Corporation of British Columbia (ICBC) asking the BC Utilities Commission for a 6.3% increase in basic insurance rates. The request comes amid a growing sense of financial gloom at the public auto insurer, which is projecting a loss of $890 million this year.
The new basic insurance rate would come into effect on April 01 if approved and will mean an average increase of just under $60 for personal customers' basic insurance coverage.
"The changes being made at ICBC today are arguably the most substantial in the corporation's long history and to the auto insurance industry as a whole in this province," said Nicolas Jimenez, president and CEO at ICBC.
"While we acknowledge no rate increase is welcome news, it is encouraging to see these major reforms already having an impact on our insurance rates. The next year will be a very important one for us – our job is to ensure our customers continue to see the benefits of these massive changes on both the rates they pay and the care and benefits they receive."
A significant increase in injury claims is pointed to as the biggest reason for the rate hike. Injury claims costs have risen by 43% in just five years, and are projected to total $3.67 billion in 2018 alone. These costs have been driven by an increase in injury claim legal representation, larger payouts, and a rise in large and catastrophic injury claims.
In the wake of ICBC's announcement, the Insurance Bureau of Canada (IBC) intensified its call for the BC government to open its auto insurance market to more competition from private insurers.
"Today's rate increase is yet more evidence that the solution to the challenges in BC's auto insurance system must be found outside our Crown insurer," said Aaron Sutherland, vice-president, Pacific, at IBC.
"Under ICBC's monopoly, British Columbians pay the highest auto insurance premiums in Canada – hundreds of dollars more than nearly all other Canadians, and double what Canadians in some provinces pay.
"Opening BC's auto insurance market to competition and giving drivers choice and the ability to shop around is the best way to improve the affordability of auto insurance in BC going forward."