Inspecting several key trends in Canadian P&C marketplace | Insurance Business Canada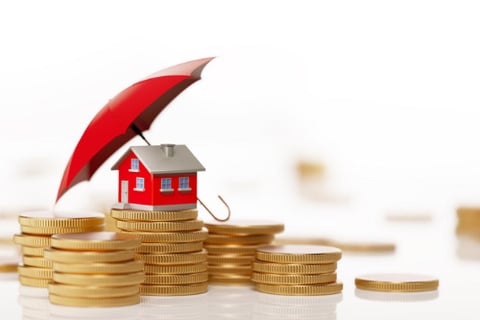 Not many have their finger on the pulse of the insurance industry quite like the ratings agencies do. The purpose of credit rating agencies, like AM Best, is to shore up the overall financial condition and operating performance of the insurance industry in support of economic growth. In order to achieve that, these agencies provide constant reports on individual companies, sectors, and countries at large.
The Canadian property and casualty (P&C) insurance industry recently came under inspection from AM Best associate director Brian Lynch, who shared the following on several key trends in the marketplace.
COVID-19
When COVID-19 was declared a pandemic by the World Health Organization on March 11, 2020, Canadian insurers responded well, according to Lynch. They had "robust operational protocols" that helped them to shift, almost overnight, to a remote operating environment, and as Lynch put it: "They did not miss a beat as they moved into the COVID new normal."
Canadian insurers' balance sheets also fared well throughout the pandemic, and continue to look strong for the final quarter of the year. AM Best recently gave the Canadian P&C insurance market a 'stable' sector outlook, due to its steady improvement in operating performance driven by growth in investment income over the long-term, combined in 2020-21 with a considerable increase in underwriting income. However, Lynch noted that they do have some concerns with how the "new normal" will lead to a change in the evaluation of coverages, in particular, whether remote workers should be covered by personal or commercial insurance.
Read next: How is the Canadian P&C insurance sector holding up?
"Moving into the insurance aspects of COVID-19, we did see a pretty significant decrease in auto frequency due to the less miles driven as lockdown took place. And some of this premium was in fact returned to the policyholders," said the associate director. "On the flip side of that, auto severity did see an uptick as continuing costs, inflation, and more speeding on less congested roads impacted the overall severity of [auto] claims.
"Personal property losses were mixed. The increased presence in the home helped mitigate some losses. We did see shortages in lumber and labour which created increased costs of primary materials, as lumber yards decided to keep home during the lockdown, improve infrastructure and safety protocols in response to what they believe to be a decreased demand for commercial property. And we did originally suspect that commercial property would be more susceptible to theft, but there's no substantiative evidence to say that real damage losses occurred."
Catastrophic risks and climate change
In recent years, global climate change has influenced an uptick in the frequency and severity of severe weather events in Canada. At the same time, human population patterns and greater urbanization have led to greater exposure (both insured and not) to large catastrophic events.
In the past two years (2020 and 2021), Canada has suffered catastrophic losses from the remnants of Tropical Storm Isaias in 2020 and Hurricane Ida in 2021. It saw significant spring flooding in Fort McMurray in 2020, and major tornado hail events particularly in Alberta, where the June 2020 Calgary hail event became the fourth costliest natural disaster in the country's history, with losses totalling approximately $1.5 billion. There have also been numerous wildfires across the country, most recently the Lytton fire in British Columbia after a record-breaking heat wave.
Read more: The state of Canada's economy and how it impacts insurers
Regarding action points around catastrophic weather risk, Lynch said: "Model science will need to be challenged to increase its granularity and to incorporate more robust and intricate data into catastrophe modelling."
He also highlighted the importance of collaboration between insurers, policymakers, and non-governmental organizations (NGOs) in mitigating climate-related risks. He said: "There's been a number of actions taken by Canadian NGOs and the Canadian government to address growing climate risks. In particular, Climate Proof Canada has been backed by insurers to propose national adaptation strategies, as well as introducing budgets and asking for earmarking of resources to be able to combat these new issues. Inclusive of this are large scale infrastructure changes that could save the Canadian economy nearly $500 billion over the course of 10 years, and provincial governments in response are beginning to allocate budget resources towards mitigation and prevention research."
Insurtech and cyber
The Canadian insurance market is a ripe pasture for budding insurtechs, as shown by the significant investments made into the sector, according to Lynch, primarily with a focus on improving the overall customer experience, improving data aggregation on more usage-based products, as well as enhancing the capabilities of brokers to better communicate with customers. This, he said, all contributes to improving the competitive advantages of Canadian insurers.
But with greater reliance on digital tools and technology comes greater cyber exposure. Lynch commented: "In cyber, we're seeing security products that are still maturing and may not actually be sufficient to counter the growing threats, which are typically targeted towards smaller entities. While cyber criminals are generally staying ahead of law enforcement and older schemes, as remote work takes larger effects, we need to be more aware of mischievous activity and phishing schemes, including other individual employee risks that are on the rise."