Insurance Brokers Association of Ontario suspends partnership with Aviva Canada | Insurance Business Canada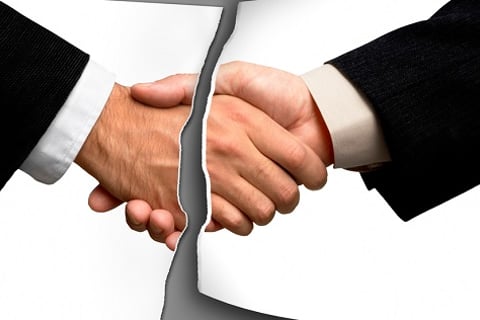 The Insurance Brokers Association of Ontario (
IBAO
) is formally suspending its sponsorship partnership with
Aviva Canada
, it was announced yesterday – a move the insurer has described as both "surprising" and "disappointing."
IBAO said in a release that
Aviva
will no longer be invited to participate in its sponsorship program for the foreseeable future, citing problems around product availability and pricing.
Learn more about insurance broker insurance here.
"Aviva continues to prove that they are not a true partner to the collective broker channel in Ontario," IBAO CEO, Colin Simpson, said.
According to the IBAO, the insurer continues to leverage the Aviva brand for broker-distributed products and direct-to-consumer products but has an inconsistency around product availability and pricing – a strategy the IBAO believes promotes confusion for consumers, Simpson said.
"It's confusing to consumers and it's damaging to IBAO member businesses," he continued.
"Consumer awareness of the Aviva brand has been built in partnership with the broker channel over many years. The IBAO cannot continue to promote Aviva as a supporter of broker distribution in Ontario while it continues to leverage that brand against us."
Want the latest insurance industry news first? Sign up for our completely free newsletter service now.
The association, which serves over 12,000 independent p&c brokers in Ontario, said it had received "overwhelming support to take affirmative action" following Aviva's announcement last week that it has formed a partnership with Maple Leaf Sports & Entertainment, to offer branded direct-to-consumer policies.
However, in a statement issued to
Insurance Business,
Aviva expressed its surprise at the decision – pointing out that the initial reaction of the IBAO to its Maple Leaf Sports & Entertainment partnership had been "positive."
"The IBAO's decision to suspend its partnership with Aviva Canada is both surprising and disappointing," the spokesman said. "When we notified the IBAO leadership of our new agreement with Maple Leaf Sports and Entertainment (MLSE) to offer Maple Leaf insurance and Raptors insurance, their initial reaction was positive. However, it seems that after further dialogue with some of their members, this view has changed.
"We have been consistent in communicating our strategy to de-emphasize direct in favor of partnerships like RBC and affinity deals like MLSE. We are having productive discussions with many brokers about how customers want to buy insurance and we are actively supporting our brokers with a range of innovative solutions to help them meet the evolving needs of their customers."
The company added that it is "fully committed" to its broker partners and will be speaking directly to them in the coming days about its strategy.
Simpson meanwhile, stated that IBAO will remain open to further dialogue with Aviva.
"We want to ensure IBAO members' concerns are clearly articulated," Simpson explained. "We are committed to keeping an open dialogue with Aviva to resolve the issue of product availability and pricing under the Aviva brand."
Related stories:
Toronto Maple Leafs and Raptors partner with Aviva for branded-insurance program
Aviva announces major shake-up – businesses to merge, CEO to leave