Insurance brokers must not be scared to ask the tough questions | Insurance Business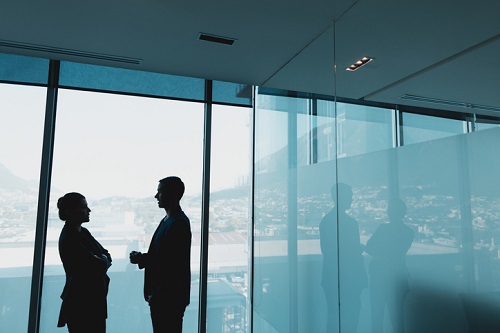 In this ever-changing insurance industry, it's vital that insurance brokers have the ability and the willingness to adapt. That evolution includes investing in new technology, hiring and supporting top talent, and finding ways to differentiate the brokering model in an industry that's facing disruption from direct-to-consumer models.
One brokerage with its finger firmly on the pulse of industry changes is GTI Broker Group (GTI), a full-service Atlantic Canada-based brokerage which operates as GoToInsure.ca. GTI was recently named one of Insurance Business Canada's Top 10 Brokerages of 2019 – an accolade that GTI chief operating officer and vice-president of operations, Steven White, attributed entirely to the firm's talented and enthusiastic staff.
"We're very grateful and thankful for even being recognized in such a great group of Canadian brokers. At GTI, we've invested very heavily in our people. Our brokers are on the front-line and are the ones that have to deal with the changing demands of the consumer. With all the advances in technology that we're seeing in insurance today, brokers have to be able and willing to adapt. That's one of the things that has really led to our success – our staff's ability to adapt, to embrace change, and to embrace technology," commented White.
Brokerages that are not willing to embrace and invest in technology will be left behind, or at the least, will see minimal growth, according to White. In recent years, GTI has progressed on its digital journey, adding its very own corporate intranet, client portal and smart phone application – always keeping the end-client in mind.
As well as improving the customer experience with technology, GTI has been diversifying its product offerings in order to boost client retention and give GTI brokers more opportunities to cross-sell or up-sell.
White explained: "History has proven that the more products you can offer to your clients, the easier it is to retain them. We arm our front-line staff with knowledge, and we challenge them daily to make sure they're being proactive with their clients. We have a playbook that basically walks our agents through the renewal, the cross-sell and the up-sell processes. The most important thing is that they ask consumers the tough questions. They need to talk to consumers about difficult topics like overland water and they shouldn't be scared to answer challenging questions.
"There are lots of examples of the industry turning the [brokering] business into a commodity-based business – but it's not. We have to be more than willing and confident to offer our services and to be able to promote our services as educated professionals. At GTI, we don't encourage our brokers to focus on price. For us, it's more about offering clients the coverage they require and being there for them when they have a claim situation – and ideally, we want to help them avoid those tough situations entirely."
At the heart of GTI's brokerage culture is its tagline: Ready for anything. White explained that being ready for anything means being able to answer those tough questions and being able to offer that person support, whether they want it via email, via a mobile app, via a toll-free number or walking in off the street. It's about being proactive and being ready, he added.
"I think any business today, whether it's in insurance, or banking, or manufacturing, faces a challenge with staffing. In my opinion, the challenge is not getting the staff; it's more like getting the staff engaged," White told Insurance Business. "One of the things we've had success with at GTI is engaging our staff, and getting them focused on what we believe in. Essentially, we have everyone drinking from the same proverbial Kool-Aid. We do a lot to engage our staff so that they honestly and truly believe in what we're doing - and I think that's been really key to our success."