Insurance CEOs call for more collaboration amid COVID hard "grind" | Insurance Business Canada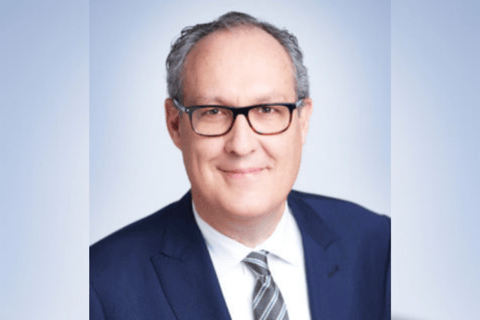 Canadian insurers are in for 12 to 18 months of hard "grinding," according to Louis Gagnon (pictured above), president of Canadian operations at Intact. Not one prone to pessimism, Gagnon said he expects market conditions to remain challenging through 2021, and, as such, there will be more pressure on insurers to "do better, be more involved" and work together to solve systemic issues caused by the COVID-19 pandemic.
The property and casualty (P&C) marketplace was in a state of transition prior to the pandemic, with many commercial lines of business starting to harden due to inflated claims costs and poor rate adequacy. Those market forces have continued through 2020 and have been joined by multiple other concerning trends for P&C insurers, including: the low interest rate environment, which is stunting insurers' investment returns; major uncertainty around COVID-19-related business interruption coverage and whether courts will try to enforce payments of denied claims; and, most importantly, the enormous number of policyholders who are struggling to survive the economic impacts of the pandemic and are looking for some sort of relief or assistance from their insurer partners.
Revealed – Winners of the 2020 Insurance Business Awards
"I don't think there's ever been a better time for us to work together as an industry to solve issues," said Gagnon. "I think we have to increase the relationships and the discussion between organizations and associations at all levels, making sure that there's really good understanding of the next steps we have to take [as an industry] and making sure that we all play an important role.
"I think we're going to come out of this crisis much better; I have no doubt about that. We'll be much more aware of the impact of changes in society, and I think we will all come out of this much more aligned to achieve [common] objectives we've established during this time. I think we still have 12 to 18 months of real grinding and discussion ahead of us. We will have to do more negotiation on a case by case basis than ever before, accounts will have to be looked at, and conditions will have to be analyzed."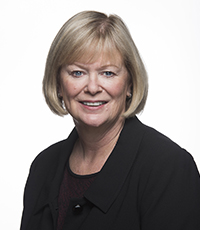 Wawanesa Mutual Insurance Company's president of Canadian P&C operations, Carol Jardine (pictured directly above), mirrored Gagnon's comments about the "unprecedented" social, economic and financial challenges that the industry must navigate over the next 12 to 18 months. Speaking alongside the Intact president on the CEO panel at the recent IBAO Virtual Convention 2020, Jardine said the industry has made it through the coronavirus pandemic with an 'all in this together' mentality that it must maintain as the crisis continues.
Read next: Three things insurers must focus on remain resilient through the pandemic
"I think we, as insurers and brokers, need to say: 'We're in this together. We stand together. We can help Canadians together.' We need to be communicating more frequently and more openly, and we need to have the same message so that we can give the government and give Canadians confidence that we're going to be there to help the economy and help those most vulnerable [in our community]," said Jardine.
"At Wawanesa, we looked back through our history. We went through the Spanish flu, we've been through the Great Depression, we've been through [hard times]. As long as you're there for the right reasons for your policyholders and your broker partners, your plans will come together. I want to be optimistic and say we're a resilient industry, we're resilient people, we're essential workers, and we're going to get through this. But the communication and working together is really going to make the difference for us. I would charge every broker to work closely with their insurance company partners, and together, we'll get through this."
Travelers Canada president and CEO Heather Masterson (pictured below) stressed that there are multiple paths to economic recovery in Canada. A percentage of the Canadian gross domestic product (GDP) has been very severely impacted by the COVID-19 pandemic – in particular, the hospitality industry, air travel, and oil and gas. Those industries are going to have a different recovery to anything that's e-learning or e-medical or food-related service, and then there's a large part of the GDP that's on middle ground.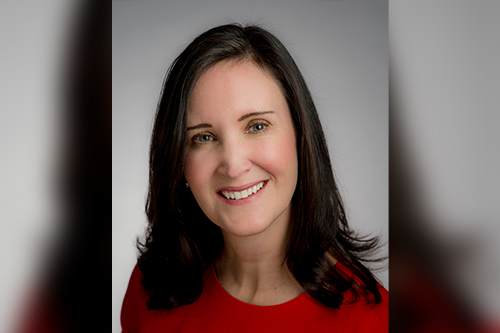 "When you take a look at the various paths to recovery, and recognize that the insurance industry is a GDP-based industry and that we're going to really help facilitate the recovery for many of our insureds, this is a time for us to come together, to settle into our new normal, to understand what that is and to embrace it," said Masterson.
"We need to make sure we continue to have a high level of productivity, to continue to have a high level engagement, to lean in and have agility in this time of change, to make sure that we're providing excellent support to our brokers, to make sure that we're working collaboratively as an industry or working with government, or with our regulatory environment, and just really making sure that we're doing everything we can to help move through this economic recovery."