Insurance Institute of Canada now offers broker licensing exams online | Insurance Business Canada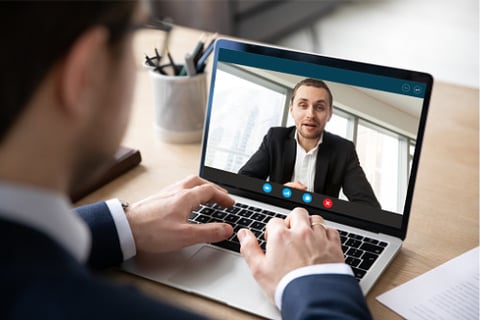 The coronavirus has created a few bumps in the road for brokers-in-training, namely by leading to the abrupt shutdown of in-person licensing exams across the country in mid-March when the virus arrived in Canada.
However, the Insurance Institute of Canada (IIC) has adapted to the current situation by providing OTL/Level 1 Broker Agent licensing exams in an online format as well as partnering with the Registered Insurance Brokers of Ontario (RIBO) to administer RIBO licensing exams online.
"Brokers still need to hire people and have them licensed in order to conduct business," said Peter Hohman, IIC's president and CEO. "The Insurance Institute is delighted to provide a virtual exam solution that satisfies regulator requirements while allowing industry employers the ability to have their licence candidates [take] their RIBO and agent exams from the safety of their home or office."
Read more: Insurance Institute of Canada updates programming in response to industry trends
With the uncertainty surrounding the ongoing spread of the virus, IIC will continue to provide this virtual exam solution as long as required by health and government restrictions, and good health practices suggest, explained Hohman. Moreover, with regulator approval, the Insurance Institute can continue to provide this service beyond the scope of COVID-19.
As a result of this digital move, the broking talent pipeline in Canada will continue to see new entrants and be able to provide its essential insurance-related services to consumers.
"The need for insurance does not stop because [of] COVID-19," said Hohman. "People and businesses still need to ensure that their assets and liabilities are properly protected by insurance. The ongoing requirement for insurance means that there is a continuing need to bring new talent into the insurance pipeline for brokers and insurers."
IIC's ability to adapt quickly to this situation was in part thanks to its familiarity with virtual learning, having made resources available virtually for a number of years. Today, besides offering licensing exams online, the Insurance Institute has taken a virtual step for other offerings as well to pump gas into the broking pipeline throughout the coming months.
Read more: How forward-thinking organizations are supporting lifelong learning
"The Insurance Institute is thrilled to be hosting a number of virtual career fairs to help attract future talent into the insurance industry," said Hohman, adding, "We are pleased to be holding a number of virtual classes for employers to help their people prepare to write their licensing exams. We also encourage people new to the business to utilize our virtual onboarding course that provides an overview of the essentials of the insurance business."