Insurance talent recruiters facing whole new world | Insurance Business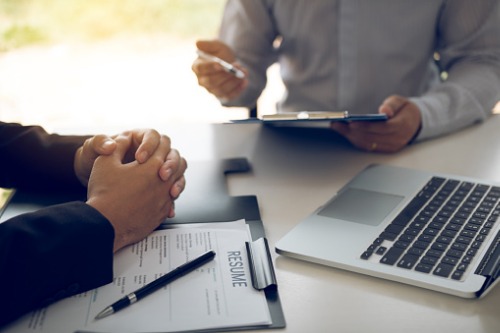 Insurance firms face a whole new world in terms of recruitment and thinking about talent today. As the industry transforms to meet the growing demands of the digital era, incumbent insurers are facing an ultimatum: innovate or fall behind.
Innovation doesn't just come with the click of the finger or the wave of a wand. It takes investment of time and money, and it requires input from people with fresh expertise and emerging skillsets. Moving forwards in the digital era, the challenge for incumbent insurers will be to strike the right workforce balance between innovative thinkers and those with a deep insurance industry knowledge that has been developed over time.
Recruitment in the digital era is all about "marrying the right people together," according to Rino D'Onofrio, head of the Canadian insurance business at RBC Insurance. With more than 25-years of industry experience under his belt, D'Onofrio has worked through a period of aggressive change in the industry. As a decision maker, he's tasked with guiding RBC Insurance into the future by making clever investments, partnerships and hiring the right people.
"Some people have what I call future-ready skills, so they're proficient in artificial intelligence (AI), digital tools, and so on, while others have the risk management, risk selection and risk adjudication capabilities," said D'Onofrio. "When you look within those groups, for example – at the risk selection specialists (underwriters) – we're not going to want every single one of the underwriters in our team to be working in such an agile way.
"Ditto for the people who are bringing the future-ready skills – the AI expertise, digital capabilities and so on. We wouldn't necessarily want them working within every single team. It depends on what capabilities they're bringing to the table."
In the same way that companies tend to do better when they invest in partners for specific point solutions – for example, investing in an insurtech that enables streamlining of first notice of loss to vehicle repair in auto insurance claims – it's often better to hire talent with deliberate skillsets, according to D'Onofrio.
"One of our learnings we've found when establishing our agile lines is that we had to be much more deliberate in the type of skillsets we're looking for and how people with those different skillsets can interact and work well together. That was a big learning for us," he commented. "We started with - let's get a bunch of underwriters and a bunch of really smart data people and put them in a room together, and that just didn't work."
Hiring talent today can be approached with the same strategy firms take when they forge business partnerships, according to D'Onofrio. Successful talent recruitment comes from everybody being aligned, sharing a common mission, and everyone pulling forward together as a team as opposed to isolating people in expertise siloes.