Insurers grapple with the implications of BC's wildfires | Insurance Business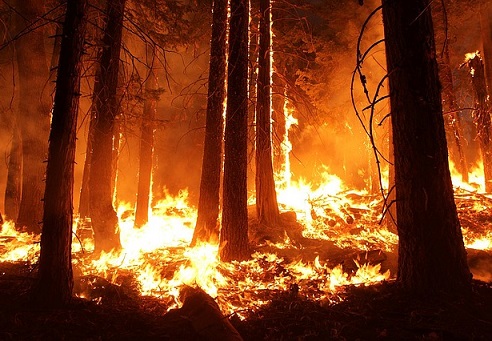 With BC still trying to contain its wildfire situation, insurers have been left pondering how to deal with the repercussions of the catastrophe.
According to the latest data from the Government of Canada website, there are approximately 128 wildfires larger than 0.01 hectares in BC. Currently, there are 606,057 hectares of total burned area in the province. Meanwhile, insurance sales in affected parts of BC were halted following an overwhelming number of claims, both personal and commercial.
"For the Interior … their issue is that any new business, from the insurance company point of view, is that you can't buy coverage," CMW Insurance Services division leader Gordon Li told Business in Vancouver. "If someone says they are going to move their insurance or if they didn't have insurance before, unfortunately we won't be able to do that for them."
The southwest portion of the province has also been affected by this insurance sales suspension.
"What we see is the geographical moratorium on insurers issuing new insurance policies," said Valley First regional sales leader Garrett Jones. "Some of our major domestic insurance companies that we deal with have completely stopped doing coverage in the Interior … they are at capacity with claims."
Establishing communications with their clients is another challenge insurers have run into.
"We have had upward of 50,000 people forced outside their home across a very wide geography of this province, which created a whole host of unique challenges in terms of reaching those individuals to make sure they were getting the assistance they needed," commented Insurance Bureau of Canada (IBC) Pacific vice-president Aaron Sutherland.
"A standard insurance claim can often be mailed to you [but] during an evacuation order you can't mail anyone their support or additional living expenses while outside their home," Sutherland added.
Some insurers are still without substantial data on the financial impacts of the disaster.
"We have seen insured claims and insured payouts due to extreme weather increase dramatically as well, from a few hundred-million dollars annually to being at or above a billion dollars every year," Sutherland explained. "Last year set a new record in that regard, driven by Fort McMurray."
With many more catastrophes to come – not just for BC, but for the rest of the country – insurers are concerned that the disasters will soon have direct implications on insurance rates.
"I think in the long run it's not just the wildfires but all the losses from floods, the hail storms that you have seen across Canada, that will catch up and will have impact on premium coverage and maybe coverage restriction. That would probably be seen in the world in the next two years," stated Sutherland.
Related stories:
BC wildfires disrupt two mountain resort businesses
Brokers should caution their BC clients following wildfires