Insurer's top female leaders share advice on finding success in the industry | Insurance Business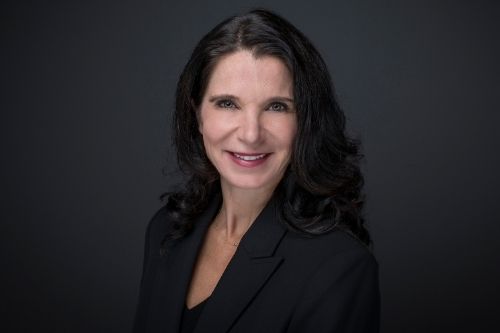 Working at one company for a decade or more is slowly becoming less and less common as the next generation of insurance employees take over from those exiting the industry. However, two leaders at Hagerty have done just that, putting in 10-plus years at the insurance firm and working their way to the top of its leadership ranks – and now, they're passing on their tips for success to Insurance Business readers.
Collette (Coco) Champagne (pictured above), today COO at Hagerty, started out at the company in 1999 running its inbound call centre, before moving into the role of SVP and chief people officer, which gave her valuable insight on the operations of the business, and what its clients, as well as employees, were looking for from the company. Then, in 2018, she took on her current position, where she has helped contribute to Hagerty's impressive growth trajectory.
"I would say our greatest success has been our growth over the last 10 years, with the revenue numbers that we're experiencing – 18-20% growth year-over-year – and making sure that we have the talent ready to take on new opportunities," said Champagne.
Read next: Women in Insurance Awards celebrate leaders making a difference in the industry
On the other hand, Barbara Matthews (pictured below), today senior vice president, general counsel, and corporate secretary at Hagerty, began her career in a law firm in Chicago, and then moved to an in-house role in the banking and financial services sector shortly afterwards. In 2007, she came onboard at Hagerty and has been working for the company ever since, with responsibilities that include legal compliance, risk management, and corporate governance.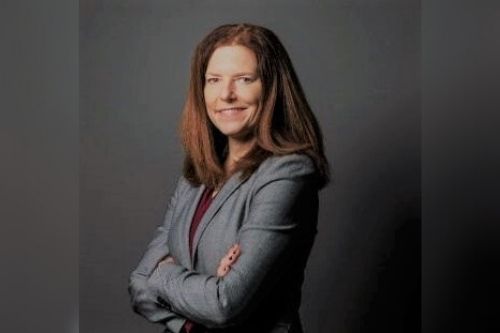 During that time, "There's been so much growth and change at Hagerty … When I joined the company, they were transitioning from a small, family-owned and managed business to a professionally managed company that was poised for the growth that we've experienced," said Matthews. "We were able to create a board of independent directors, which is not something that a family business has to do, but they knew that they needed to bring that external perspective into the company in order to achieve the dreams that they had."
Read next: Women in Insurance: 'Taking risks pays dividends in the long run'
While both leaders have found tremendous success in their positions, climbing the ranks wasn't always easy, considering how male-dominated the insurance industry has traditionally been. Oftentimes, at conferences and meetings, Champagne has been the only woman in the room, yet inside Hagerty, the feeling is very different, considering that the company has a 50/50 split in its employee base of men to women, all the way up to the director stage, after which the ratio switches to 60/40.
"Our pipeline is full of men and women in leadership roles, so that's exciting for us, and it's been purposeful," said Champagne. "I've worked at the company for 21 years, and I had a real opportunity to look at things that were hard for me as a working mom and change those things when I had the authority and autonomy to do so."
When it comes to new moms, for instance, Hagerty offers 12 weeks of paid time-off, followed by a graduated return-to-work program. The first two weeks after maternity leave, an employee only has to work for 24 hours, but is paid for the full 40, and then the next two weeks, this goes up to 32 hours, and then 38 hours. The program allows employees to get their bearings with their new responsibilities as parents as they slowly come back to work.
This approach, alongside the many other ways that Hagerty brings its employees together and helps them succeed in their personal as well as work lives, aligns with one of its core values – of taking care of each other, which has been especially important over the past year.
"Our employees are incredibly caring people … and that goes from the top down," explained Matthews. "Especially in this environment, with the pandemic and the pivot that everyone had to make … our engagement scores actually increased over that period of time, which is a reflection of the way in which we approach those situations, where people come first."
Other future leaders in the insurance space certainly have a lot to learn from Champagne and Matthews, who also shared their advice for women who are both looking to break into male-dominated industries, as well as advance their careers within insurance organizations specifically.
"You have to make really strong decisions about what you're going to do personally and professionally – and you can't do it all, so you have to decide what it is that you're going to focus on," said Champagne. "I have certain habits that make me feel strong and keep my mind focused, so that I can handle the decisions I need to make on a regular basis for the betterment of the company. I would also say that being committed to being a mom, number one, and an executive, number two, there are some things that I had to decide I wasn't going to do, and I became very comfortable with that because I needed to be true to my priorities."
Meanwhile, Matthews has learned that building relationships is incredibly important, but this can often play second fiddle to other responsibilities that pile up during the course of everyday work. Instead of just focusing on getting the job done and moving on to the next task, it's crucial to invest as much energy in the relationships with the people that you work with, recommended Matthews. She listed finding mentors as one key focus area, since a great mentor can help develop their mentee's career path.
Read more: What makes a mentorship program successful, from a former mentee
Another item that's particularly important for women in insurance is being intentional about that career path and 'raising your hand' to take on new challenges.
"Women tend to want to meet all of the job criteria before they put their hat in the ring for a role or project, but it's really important to say, 'I want to participate in this – let me help' or 'how can I contribute,' as well as asking for advice on what's the best way to get [ahead in your career]," she explained. "What I found is people want to help, so if you are clear and open about what your goals are, then you're more likely to achieve them."