Broking leader brings years of experience to the next phase of her career | Insurance Business Canada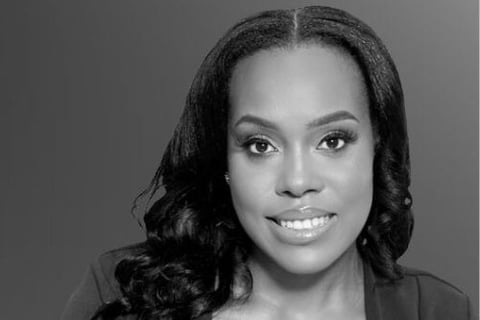 Edwina McKennon's (pictured) resume reads like a who's who of the Canadian insurance industry, featuring big names like Allstate, Desjardins, BrokerLink, and Gallagher. Now, the leader has a new company to add to her LinkedIn – and this next chapter is one that puts her on a new path in the industry.
In January, McKennon was appointed Apollo Insurance Solutions' new broker engagement manager. She told Insurance Business why it was time for a change, and spoke about her top of mind goals coming into the role.
"Before coming to APOLLO, I felt like I was hitting a ceiling with a lot of the companies I was working for," she said. "I remember being selected with Gallagher to attend an empowerment event called Women in Insurance, and I was able to hear from a lot of great women who had stories that were so relatable."
The notion that women often hit an invisible ceiling and aren't always given opportunities to excel resonated with McKennon. During the event, a lot of the attendees kept reinforcing that women in insurance shouldn't wait for opportunities to come to them; instead, they should look for those opportunities and shoot their shot. Needless to say, the message had a big impact on McKennon.
Read more: Travelers Canada CEO: Earn your stripes and respect will follow
"I felt so empowered and motivated to take my career to the next level. The next day, I felt so compelled to connect with a lot of the women that spoke at the event, and I ended up connecting with Margo Lyons, [APOLLO's head of broker distribution]," said McKennon. "The rest was history … [Joining APOLLO] made perfect sense. I was searching for a company that had similar beliefs and was trying to progress interest in the industry for adapting new technology."
As Canada's largest online insurance marketplace, APOLLO seemed like the right place for McKennon. Now, her main goal for the coming months is to increase broker user engagement on the APOLLO platform, and show brokers that they can experience something truly different by taking advantage of APOLLO's unique broker buying experience.
"Because I have such a solid background from being on the broker side, I have a lot of stories that are relatable to our broker partners, so, coming in, I want to show them that there's a new way to deal with leads, to go from getting the leads to quoting and binding in minutes," she explained, adding that the priority is to "bring brokers to the moon," calling on a saying often used by the APOLLO team.
It's a particularly interesting time to start work at a digital insurance marketplace like APOLLO, given some of the current trends impacting the Canadian broking space, including a move to digitalization that's been driven by the pandemic. Some brokers have undoubtedly struggled to make the switch to remote offices and take their work completely online, while others have made the transition more smoothly. McKennon says she sees brokers evolving rapidly in this landscape, though their work has also been made more difficult by a hardening market.
Read more: Five key components of the successful 'broker of the future'
Regardless of what's going on, brokers can plug into APOLLO's digital platform to help them through a challenging environment and give them access to products that they usually would not be able to bind.
"APOLLO's vision is really simple – it's to let the computers do the work, so that brokers can focus on building strong relationships with their clients," said McKennon. "By utilizing the platform, brokers will have access to technology that allows them to spend less time keying in data and waiting for approval messages, to now truly feeling empowered to enter in data and bind policies at a rapid speed."