Women in Insurance: 'Taking risks pays dividends in the long run' | Insurance Business Canada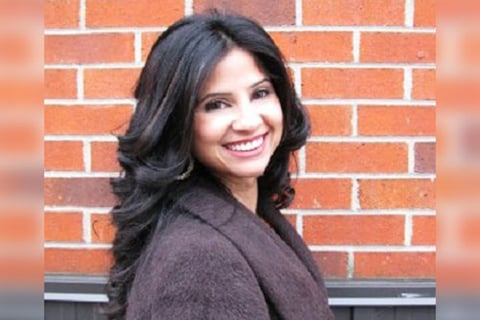 It's a truth universally acknowledged that women are far less aggressive than men when applying for jobs. You've probably heard the statistic: men will apply for a job if they meet around 60% of the criteria, whereas women feel they need to meet 100% of the criteria in order to apply. According to LinkedIn behavioural data, this leads to women screening themselves out of the conversation and applying for 20% fewer jobs than men.
It all boils down to confidence. There seems to be an invisible barrier that stops some people from stepping out of their comfort zones and taking a risk in their career. This is something that Insurance Business Canada is going to tackle with a panel of insurance trailblazers at the upcoming Women in Insurance Toronto conference on September 09.
Panellist Asima Zahid (pictured), national distribution and market conduct executive at Lloyd's Canada, knows only too well how important and rewarding it can be to take a risk in your career. Over 14 years in the insurance industry, Zahid has crossed multiple distribution channels. She started her insurance journey at the age of 21 with a direct writer, TD Insurance Meloche Monnex. After that, she moved over to Aviva Canada, where she worked for the broker distribution team.
Read next: D&I is a crucial ingredient for transformation in insurance
In 2008, Zahid found her calling in business development when she joined the Insurance Brokers Association of Ontario (IBAO), taking charge of membership development and relations. With that career trajectory in mind, it may come as a bit of a surprise that Zahid joined Lloyd's Canada in October 2015 as a compliance officer. This was a totally new direction in Zahid's career, but it was a risk she's "very glad" she took.
"I've taken a lot of risks in crossing distribution channels throughout my career. Taking the compliance job at Lloyd's was probably the biggest risk I've taken because it was totally different to everything I've done before," Zahid told Insurance Business. "I was eager to learn and to develop new skills and strengths, but it was definitely a scary decision. My thought process was: 'If I can learn additional skills, that will make me a better individual and a better employee in the long run. Taking risk in your career is very important. I strongly suggest building that breadth and taking risks to learn new things. It definitely pays dividends in the long run."
Read more: Insurance leader sees success through continual reinvention
When Zahid first heard the statistic that men will typically apply for jobs if they meet 60% of the criteria, whereas women typically only apply if they meet 100%, she said she was "shocked". But on reflection (and despite taking a number of significant risks throughout her insurance career), she admitted the theme rings true.
"If I was looking at a job posting and I did not meet every single requirement for the job, I was hesitant to apply for it," Zahid said. "Whereas, a male colleague might think: 'I've hit 40% of the criteria; I'm going to apply and give it a shot.' One of the major challenges I believe we face as women is that we are too critical about ourselves. We need to ease up on that. If we don't know something, speak up, talk about it, and don't assume other people are going to judge you for not knowing the answer. Having that confidence in yourself and that eagerness to learn new things is really important."
Learn more about female empowerment, support and leadership in insurance by attending Insurance Business Canada's Women in Insurance Toronto at the Arcadian Court on September 09, 2020. To sign up, click here.