It's not fair "to ask a small business broker … to compete against a $1.3 billion Crown corporation" | Insurance Business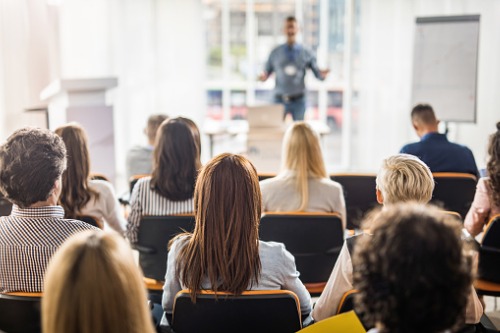 The Insurance Brokers Association of Manitoba (IBAM) sponsored an event where the chief executive of Manitoba Public Insurance (MPI) served as the headline speaker – and took the opportunity to drive home a key message.
The event was a business breakfast hosted by the Manitoba Chambers of Commerce. Ben Graham, the president and CEO of MPI, was invited to serve as a speaker to share his thoughts about the future.
IBAM CEO Grant Wainikka introduced Graham at the event, but he also used the opportunity to appeal to those present about the importance of private brokers in auto insurance sales.
"We don't think it's fair, reasonable, acceptable or appropriate to ask a small business broker … to compete against a $1.3 billion Crown corporation," Wainikka said, as reported by CBC News.
Wainikka's statement reflects IBAM's reservations about MPI's push for online services. The insurer has been considering allowing basic transactions such as renewing auto insurance to be carried out online, saving customers from having to show up in person or transact through a broker. However, IBAM is concerned that the decision could sideline insurance brokers.
"Our members are the proverbial David fighting against the proverbial Goliath," Wainikka commented over the situation.
IBAM's decision to sponsor the breakfast event comes as the Manitoba government is mandating a negotiated end to the dispute between IBAM and MPI.
Read more: MPI pushes for auto insurance rate decreases next year
After the introduction, Graham noted that Wainikka's words were not a slight against MPI.
"I wouldn't think it was a shot across the bow at all," the MPI official said after he delivered his speech. "I think we've both got opinions on where this probably should go, and they're well within their right to say that."
CBC News reported that a decision on the future role of insurance brokers in online transactions has still not been made; the conciliation process between the two sides is expected to start soon.