Lack of understanding over flood insurance highlights need for brokers | Insurance Business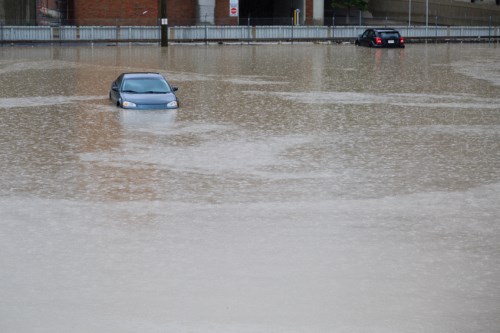 While flooding events seem only to be increasing in Canada, new research has revealed that a worrying number of homeowners are misinformed about whether they would be covered in the event of overland flooding.
Data from a Public Safety Canada study found that
40% of respondents believe the federal government will "take care"
of them in the case of major overland flooding – which is "not the case," according to University of Waterloo climate-adaptation expert, Blair Feltmate.
Learn more about flood insurance here.
With a backdrop of ever-increasing risks, what's driving the confusion over who pays for flood-related damage?
A lack of consumer education is a key contributor, Maz Moini, VP commercial lines & reinsurance, Aviva Canada, told
Insurance Business.
Prior to launching its 'Overland Water' product in 2015, research by the insurer found that 37% of those surveyed incorrectly believed that they would be covered.
"As an industry, we must do a better job of explaining what is covered for water damage and what is not," Moini said.
A spokesperson for The Co-operators, Leonard Sharman, said that homeowners have long needed better protection against overland flooding, adding that there are a number of stakeholders who "can and should contribute to a solution."
Want the latest insurance industry news first? Sign up for our completely free newsletter service now.
Advisors play an important role in helping homeowners understand the need for overland flood insurance, Sharman explained: "No one else in the community is likely to have these discussions with them, so advisors can play a valuable role in raising awareness and educating clients," he said.
Moini added that with a variety of products in the market offering consumers different types and levels of protection for their home, "it's incumbent on brokers and insurers to clearly explain coverage options to consumers so that they can make an informed choice."
But despite the widespread lack of education on who will cover the costs of flooding, overland flooding policies are becoming more common, says Sharman.
"It is clearly a market that is growing," he explained. "There is a need that is beginning to be met, and the demand is there, as we've seen from the pick-up we've had from clients – both existing and new – on our Comprehensive Water product."
Related stories:
Many homeowners "ill-informed" about flood compensation: Survey
Global insured disaster losses hit four-year high