Leaders from across Canadian insurance industry unite | Insurance Business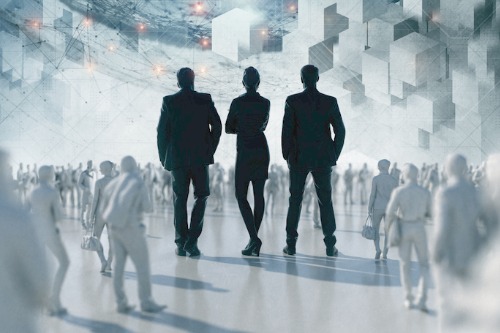 The Insurance Business Canada Awards are almost here, and this year, alongside getting treated to presentations of the 2020 winners during the virtual event on Thursday (November 19), attendees will also get access to exclusive panel sessions featuring industry leaders from Canada's top insurance organizations.
Panellists will be discussing many topics that are important for the sector, and Insurance Business caught up with panel sponsors and moderators to get a sneak peek of what will be on the table during the event.
Find out more: Learn all about Lowestrates.ca here
IBC: How can MGAs stand out from the competition and excel in the eyes of their broker partners, and what do you hope attendees learn from the sponsored panel at the IB Awards virtual event?
Rupinder Hayer, president of Armour Insurance Brokers: MGAs were first established to underwrite complicated risks that a regular market would not insure, due to a risk not falling within their underwriting guidelines. MGAs employed in-depth, knowledgeable agents/brokers who acted on behalf of their insurers. Unfortunately, nowadays, this concept has changed as accounts that were written in the past are now being declined.
For an MGA to stand out from their competitors, they need to return back to their original structure by hiring more experienced underwriters who are well versed on the risks they are writing – underwriters who think outside the box to help complicated risk clients get coverage, rather than immediately declining these accounts. The MGAs should also concentrate on their response times to brokers with respect to quote statuses, releasing quotes, and policy issuances. By providing quicker response times, we can keep our clients pleased with both our services. If it were not for our clients, our businesses would not exist.
Additionally, since this is the era of technology, many regular markets are providing access to their online quoting system for smaller accounts. MGAs should create a similar system to quote smaller challenging risks, as only a few offer this. The advantages of having an online quoting system are that brokers can obtain quotes and policy documents quickly, and that it reduces staff's workload to concentrate more on large complex risks.
Armour hopes the attendees learn that together we are partners and by being open to these suggestions, both our companies will succeed – because in the end, we are working on the same goal: servicing clients.
IBC: What qualities are needed to be a young achiever in the insurance industry, and what do you hope attendees learn from the sponsored panel at the IB Awards?
Amber Morrison-Givens, marketing director at PAL Insurance Brokers: Young achievers in the insurance industry must be adaptable, tech-savvy, and creative. As the insurance industry in Canada continues to evolve due to external factors such as the pandemic and industry-specific factors such as a hardening market, up-and-coming young people have to be able to recognize opportunities to adapt both technologies and coverages to the evolving needs of customers.
I hope that the PAL-sponsored panel at the IBC virtual awards helps to inspire creative new approaches to the challenges faced in our industry. I also hope that our panel will inspire more experienced professionals to mentor younger people as they pursue insurance careers, as succession planning is invaluable to the future success of this industry now more than ever.
IBC: What successes have you seen in the Canadian brokerage space this year amid COVID-19, and what do you hope attendees learn from the sponsored panel at this year's IB Awards?
Gary Horga: Most important for brokers is that there hasn't been a change in the fundamental demand for insurance over the long run. Yes, COVID-19 has negatively impacted certain segments, but others remain relatively untouched. The success lies in how quickly brokers shifted their energies to servicing clients remotely, using drive-through services, online renewals, and wider use of DocuSign and other touchless renewals.
There is discussion within the industry about the impact of COVID-19 on brokerage M&A activity. One brokerage executive stated that COVID-19 could actually accelerate brokerage mergers and acquisitions, as brokerage leaders use the pandemic as a time to reflect on their futures.
M&A experts say that while some potential purchases understandably paused, others actively pursue acquisitions. COVID prompting low interest rates is certainly another factor that will fuel both insurer and broker M&A.
While we all are still dealing with unknowns in today's environment you can always learn from your peers. Attendees can learn how the country's top brokers achieved success despite extraordinary challenges. Attendees can also hear about the strategies these top brokers used to build their respective businesses.
IBC: What key career advice have you received over the course of your insurance journey, and what do you hope attendees learn from the sponsored panel at the IB Awards virtual event?
Justin Thouin, co-founder and CEO of LowestRates.ca: I have been fortunate to receive a lot of great career advice, but one piece that sticks out that has really helped me in growing LowestRates.ca from scratch to where we are today is this. It is a quote from Warren Buffett that one of my mentors shared with me: "The difference between successful people and really successful people is that really successful people say 'no' to almost everything."
When we started LowestRates.ca eight years ago with only $150,000, we had to be strategic, selective, and focused. There were so many opportunities for us to grow the company, but we realized that if we did not focus all our efforts on a very small number of priorities, we would not succeed and run out of money. There are always so many great ways to grow, but unless you say 'no' to most of them, you can become distracted and execute poorly.
I hope that attendees are able to gain some nuggets of wisdom from the tremendously accomplished CEOs on our panel. They have learned through experience, mistakes, and triumphs and succeeded personally while providing massive value to their organizations. I hope that their stories and advice can offer growth opportunities for the attendees and also feature some very interesting storytelling.
IBC: Why is it important for insurance companies to show their support for communities via philanthropic causes, particularly amid the current crisis, and what do you hope attendees learn from the sponsored panel on this topic at the IB Awards virtual event?
Terri Mason-Benjamin, VP of marketing and distribution at CNA Canada: With the complexity of disasters and crises increasing, it is more important than ever for our industry to show support to employees, customers and communities in preparing for, mitigating, responding to and recovering from these unique and unprecedented events.
The growth of urban populations raises the importance of keeping our cities green to ensure that they are healthy and resilient in the years to come. Investing in STEM education ensures that future generations are job secured and have equal opportunities for success. Supporting diversity and inclusion initiatives leads to more innovation and opportunities, better access to talent and improves business performance.
Every community has its own needs and priorities, and it is important that we recognize these differences and respond accordingly in our efforts of assistance. By focusing our resources on what matters most in the communities where we live and work, we have the power to make a real difference in the lives of many.
To learn more about the 2020 Insurance Business Canada Awards and to register for the free virtual event, click here.