Lloyd's battles law firm for trying to force arbitration | Insurance Business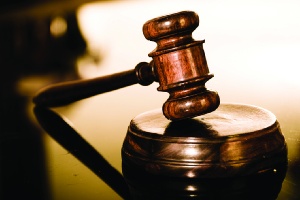 A group of Lloyd's underwriters are suing law firm Phelps Dunbar for malpractice, according to court documents.
The lawsuit relates to another lawsuit – an allegedly botched US$45 million suit that Phelps Dunbar tried to push into arbitration. Phelps Dunbar is one of two firms involved in a case against Nydegger & Associates, a client of Lloyd's.
Lloyd's said it never signed an agreement that Phelps Dunbar cited when trying to force the case into arbitration. Even if the agreement was enforceable, Lloyd's argued, it would not require arbitration.
"Phelps' motion is based on an arbitration clause contained within a document that plaintiffs never signed and therefore never became operative by its own express terms," Lloyd's said in a court filing.
Lloyd's originally sued Phelps Dunbar and another law firm, Lindahl Beck, after a jury entered a US$45 million judgment against Lloyd's client Nydegger, which had a US$1 million liability insurance policy. Lloyd's argued that Phelps and Lindahl, which had defended Nydegger, exposed it to a bad-faith claim through legal malpractice.
Phelps Dunbar attempted to compel arbitration and move the case to a federal court. It has also tried to push the case into arbitration in the United Kingdom. Lloyd's has filed a motion to remand the case back to state court. Phelps Dunbar also said that as an alternative to arbitration, the case should be dismissed.
Lloyd's, however, insisted that Phelps was attempting to enforce an agreement it hadn't signed and that the case should stay in US court.
Related stories:
Lloyd's offers guidance for market turning events