McDougall Insurance lifts lid on aggressive acquisition strategy | Insurance Business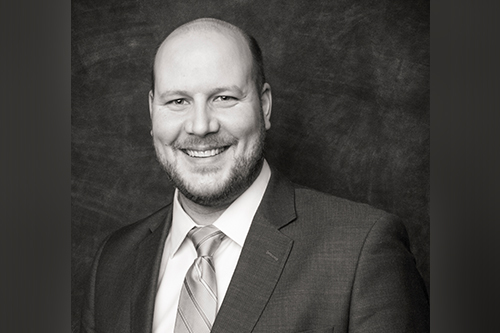 Some businesses know how to start the year off with a bang. In early January, Ontario brokerage McDougall Insurance & Financial announced that it was merging with the business operations of Provenance Insurance Services. Then, only two days later, the brokerage merged with Asselin Insurance Brokers in Penetanguishene, ON.
There's more than business that underpins the brokerage's recent deal-making, particularly its move to merge with Provenance, which operates as the following trade names (in specific regions): Knox Hutchison Insurance Services (North Bay), Municipal Insurance Services (North Bay), and Dynamic Insurance Brokers (Sudbury). In fact, the two brokerages have long, shared histories and family ties that connect them.
Knox Insurance has been operating as a family-run business in North Bay for about 70 years, and joined forces with the Hutchison family a few years ago.
"My family had a brokerage in North Bay from the 1970s called Hutchison Insurance, so the Hutchisons and the Knoxs knew each other as friends and competitors for a number of years," said Christian Hutchison (pictured), partner and vice president of operations at McDougall Insurance. "My father purchased Knox about four or five years ago, and him and my brothers had been running that brokerage along with Hutchison Insurance and Dynamic Insurance for that time."
The succession plan for the family brokerage was always top of mind and with Hutchison's role at McDougall Insurance, it made sense that those conversations at some point developed into concrete plans.
"It was an opportunity for my two brothers, who are basically operating the day to day of that brokerage with my father, to take the brokerage to the next step," he explained. "So, we see the North Bay office as our hub for Northern Ontario – our regional office – and we're going to keep growing and acquiring through our model in Northern Ontario."
The move in turn helps to expand and deepen McDougall Insurance's expertise, especially in commercial lines that include municipal, non-profit, mining, and Aboriginal and First Nations programs, among others.
"It's an excellent purchase for us because Knox has specializations in lines of business that we either write, so they can augment it, or lines of business that'll be new to us. They have a well-respected trucking department and that will complement our trucking division that we have at McDougall Insurance, so that's a very logical transition," said Hutchison. "They also bring to the table an entertainment division, which we don't specialize in and Knox does, so that's a unique opportunity for us. They bring in a mining division, and they have an individual there that specializes in mining, so that's something that will certainly add to our brokerage. They also have an individual who specializes in Aboriginal insurance and writing First Nations, and that's something that we don't have, so that'll be a great opportunity for us, and then they have the large municipal division and at McDougall Insurance, we have a large municipal division so it's a complementary offering as well."
Moreover, the merger allows McDougall Insurance to introduce those products and that knowledge basis to the rest of its offices across eastern and central Ontario.
Looking at the bigger picture, the M&A strategy at the brokerage has organic growth at its core.
Read more: McDougall Insurance picks up Dusome Insurance in Barrie
"We're a unique brokerage. We've been able to have a very specific strategy for McDougall Insurance where organic growth is king, so we really have developed a sales culture that pushes for organic growth. Because we're able to maintain an impressive amount of organic growth, it enables us to continue this acquisition strategy," said Hutchison.
"We look for brokers that see the world the same way we do. We firmly believe in the brokers' future in personal lines, so we certainly have no hesitation in targeting and looking at brokers that have a high concentration of personal lines because we have processes that we believe help us transact that business more efficiently. Saying that, we want to continue to grow our brokerage to try to get to a 50/50 split of personal lines and commercial lines, so we realize that when an opportunity comes up to go after a commercial brokerage like Knox Hutchison, we certainly jump at it."
The brokerage also sees value in cultivating hyper-local, specialized brokers who have close connections within their respective communities.
"Traditionally, those brokerages that we're buying are very well known in their communities, so it's important for us as we acquire them that we maintain the existing individuals, the existing staff, the existing community involvement that each of these offices have," Hutchison told Insurance Business, adding that it's important for McDougall leadership that the incoming brokers aren't simply rolled into a call centre or rebranded and taken over.
"We merge with these brokers to augment what they're already doing really well, which is being incredible members of their communities and taking care of their employees and taking care of their clients. And as we go through this, we try to make sure that we're adding to that, so we give them more competitive advantages and more market access – we give them the ability to not worry about head office things, so we take over accounting, we take over payroll, they have HR resources to rely on, they have marketing experts to rely on. We really try to highlight brokers that want to be a part of this and don't want to just sell the brokerage and disappear."