Mitchell & Whale's full-year results have "never been stronger" | Insurance Business Canada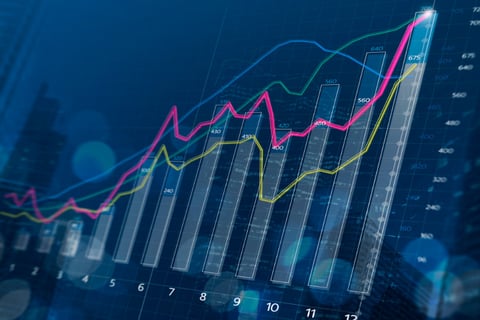 Mitchell & Whale Insurance Brokers has posted its financial results for the fiscal year ending July 31, 2021, reporting strong performance.
For the fiscal year ending July 31, 2020, Mitchell & Whale reported revenue growth of 33%, with gross written premiums of $51 million. By comparison, its revenue growth for the previous fiscal year was nearly 30%.
The brokerage's robust performance comes after it revealed plans to grow into a top-20 national brokerage last May. Mitchell & Whale set a target of $1 billion in gross written premiums by 2030. The company officially launched its new growth strategy in August.
Read more: Mitchell & Whale Insurance Brokers reveals multi-year transformation strategy
"We've never been stronger or more confident, making this the right time to take these ambitious steps to massively scale our business," said Mitchell & Whale CEO Adam Mitchell. "Our plan for the year ahead is based on 38% growth, and we know we need to rev up the engine a little more to get there. We're committed to taking all steps necessary to execute our strategy while continuing to provide our clients with the high level of service and support they expect."
According to a company release, Mitchell & Whale is making "significant investments" in talent, technology and marketing to help build momentum and set itself up for success. The brokerage has also added nearly 30 new employees since May, and will expand its workforce by an additional 15% over the next four months.
Mitchell & Whale also announced that it will be making new executive appointments in the coming weeks, and that it will unveil a new brand and purpose this fall.
"This is just the start of the journey, and we're continuing to innovate and improve all areas of our business," said Mitchell. "This isn't going to be easy. Yesterday's winning playbook isn't tomorrow's, and all members of our team need to be willing to change and adapt as we grow. But everyone believes in the vision, and we're excited to see where we can take things."