More than half of Canadians lack a financial plan – Sun Life survey | Insurance Business Canada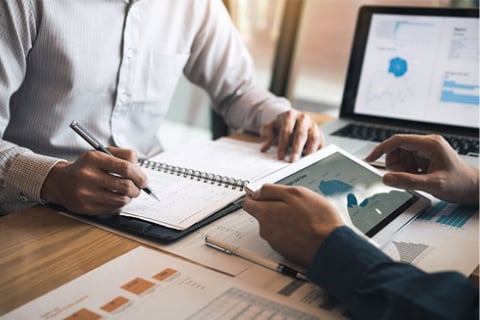 More than half, or 52%, of Canadians do not have a financial plan in place, a recent survey by Sun Life has revealed.
The financial services firm surveyed a representative sample of more than 1,500 Canadians aged 18 and above and found that of those who do have a plan, a third do not have life or critical illness insurance.
Coverage was lowest among the 55-year-old and above bracket, with 44% admitting they lack insurance. The figures were 27% for those aged 35 to 54 years and 21% for those in the 18 to 24 age group.
When asked why they did not include getting insurance coverage in their financial plan, more than a quarter, or 29%, of respondents said they do not need it. The survey also found that male respondents were more likely to say insurance coverage was not necessary at 41% compared to 19% of their female counterparts.
"Insurance is an important part of a financial plan that will support you and your loved ones for years to come," said Vineet Kochhar, senior vice-president of insurance solutions at Sun Life Canada. "Life can be unpredictable – many of us may face challenges that leave us unprepared. Whether you're married with kids or have a partner or relatives that depend on you financially, life insurance ensures they are supported."
Regarding financial concerns, 36% of respondents said the cost of living was at the top of their minds. This was followed by having enough money saved for the future or retirement at 23%, paying off debt at 17%, and being able to afford a house at 13%.
Curiously, the age group that is closest to retirement – 55-years old and above – rated having enough savings for retirement as only their second biggest concern next to the cost of living. Yet nearly half, or 47%, of respondents in the age bracket admitted to not having a financial plan.
"A financial plan, combined with advisors' unique ability to provide clients with holistic advice, opens endless opportunities for Canadians," said Rowena Chan, president of Sun Life Financial Distributors (Canada) Inc. and senior vice-president of distribution. "When an advisor helps clients set up a holistic financial plan, they approach the conversation with three themes in mind – wealth, health and insurance needs – all equally important to reaching your goals."