"Most SME businesses are blissfully unaware of their IP exposure" | Insurance Business Canada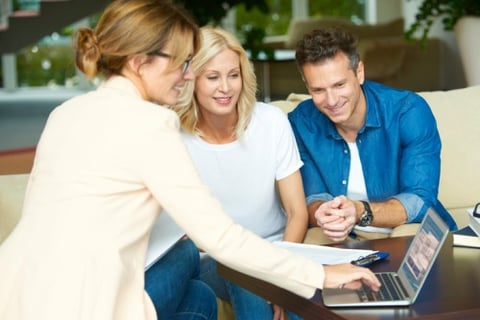 Managing the day-to-day activities of a small or medium-sized business can occupy most of its owner's time, on top of mitigating obvious risks to the company from perils like natural catastrophes or cyber criminals. That's in part why many business owners are still in the dark about risks associated with intellectual property (IP), which is intangible property that can hold valuable information key to a business's identity, and whose ownership is typically established through a trademark, patent, or copyright.
"Most SME businesses are blissfully unaware of their IP exposure," said Jeff Somerville, president of independent managing general agent SUM Insurance. "Protecting them against third party infringement is complex and expensive, and so is defending against claims alleging infringement against the IP of others."
Mitigating against threats stemming from intellectual property is a deviation from the norm when it comes to buying insurance, which is usually driven by protecting tangible property that you can touch, feel and see, explained Somerville. However, just like with insuring a physical object, whether it's a company car or the building in which the business lives, the owner has to protect their IP against losses caused by others as well as the damage that perceived property can do to third parties.
"Other than software folks or others working very knowingly with the patents and copyrights of others, [most SMEs] probably have no idea that there's any real risks to them, which there quite possibly are - they could be somewhat remote, but they do exist," said Somerville.
Intellectual property insurance tends to be bundled together, almost always covering off all sides of the exposure to the insured, he added. SUM offers an IP insurance product that supports clients if they need to defend against infringement of IP allegations and provides loss of profit cover if they are unsuccessful, but also gives the insured an opportunity to pursue IP infringers and includes recovery of the costs that an insured invests in pursuit of lost IP.
Read more: Flourishing Canadian market brings growth and risks for SMEs
"Policies do provide coverage to protect and enforce your rights, so if an insured becomes aware of another person stealing their intellectual property and utilizing it for profit, the policy will provide coverage and expertise to pursue and defend their legal rights," Somerville told Insurance Business, pointing to 'patent trolls' who look for opportunities to sue companies by alleging breach of patent or copyright as one potential threat. "That can be difficult to defend yourself against if you're a small start-up, particularly with the technology play and all of a sudden you get a suit filed against you by a patent troll out of the States making a living on doing that."
Any company that's an importer and distributor of products from abroad also needs to watch out for IP-related risks. Let's say a business imports a toy from China, where intellectual property rights are not particularly respected or enforced, and because that toy sells well in Canada, they decide to distribute it in the US through a retailer like Walmart. A large toy manufacturer such as Mattel then notices that the product is competing for shelf space with them and they complain to Walmart that the toy is infringing a certain patent or copyright, who then passes the complaint back to the Canadian distributor they sourced the toy from.
An SME could have little to no protection, not to mention awareness, of this loop of liability until someone with deep pockets is bringing the issue to them. An IP policy can help a business respond to those allegations, or help fight against their intellectual property being used inappropriately by others, which levels the playing field, said Somerville.
Brokers that want to provide this coverage to their clients first need to get them aware of patents, copyrights, and trademarks, and why they're important.
"Once you educate them on what these properties are, challenge them to do an inventory of what are our risks or what could we be doing here that crosses the line," explained Somerville. For instance, "If you're selling knockoff lightsabres, you might get a complaint from Disney one day."
Alternatively, the business should consider how to properly patent their own IP as well as have a monitoring system in place to make sure it's not being ripped off by a third party. Discussing intellectual property with clients can be a sensitive conversation and might be interpreted as prying on the part of a risk consultant, but Somerville says SUM has in the past arranged conference calls between insureds, brokers and underwriters to exchange this information in a less formal way, instead of discussing proprietary information, data or projects solely through written documents.
As for the future of IP insurance products, Somerville sees them taking off in a similar way to other coverages that eventually have become commonplace.
"Intellectual property is in the same vein of cyber – it's early days in the product's development, and most of the buyers are those with acute exposure, so there's a lot of selection against underwriters with this," he said. "We are optimistic that the uptake and value proposition of this will come along with time, and it will be much more widely bought than it currently is, which is not dissimilar from other products that have developed over time, like directors and officers insurance, which was quite novel 20 years ago and now is quite ubiquitous."