Ontario's cancellation of out-of-country coverage leads to travel insurance premiums surge | Insurance Business Canada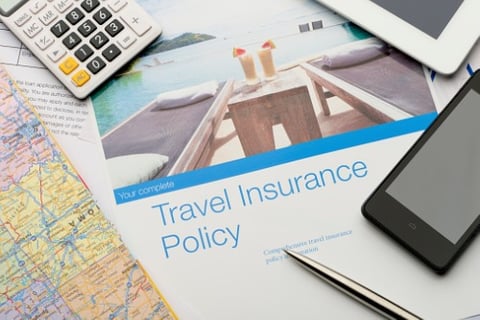 As a new year begins, Ontario's out-of-country coverage officially ends – causing travel health insurance premiums to increase.
The provincial government first announced its decision in May 2019 to scrap the Ontario Health Insurance Plan (OHIP) after public consultation, reasoning that while the program cost the government $2.8 million annually, it could not keep up with approximately $9 million in claim payments each year. The OHIP was originally planned to be scrapped by October of 2019, but it was later pushed to the start of 2020.
Critics of the discontinuation of the OHIP argued that the change could lead to increased costs, and even make it much more difficult for individuals to access healthcare.
According to Marissa Lennox, chief policy officer of the Canadian Association of Retired Persons (CARP), the association has heard from some members who complained that OHIP's cancellation resulted in their premiums increasing, as insurers anticipated paying out more for travel health insurance claims.
"It's become a barrier for them, that they can no longer afford the cost of private insurance because those companies are now bearing the full brunt of the costs," Lennox added.
Lennox explained that travel among retired Canadians is huge business; she pointed out that nearly 40% of Ontario's population aged 65 or older took a trip outside the country in 2019.
"This is just an example where the government has made a decision without fully considering the full impact it would have on older adults in Ontario. They haven't done anything to address the fact that premiums have gone up," she stated.
Ontario remains adamant that the decision to scrap OHIP was for the benefit of all.
David Jensen, Ministry of Health and Long-Term Care, told CBC News in an email that OHIP spent a third of its funding on administrative costs, yet it still did not provide meaningful coverage.
"The program's coverage is very limited with five cents of every dollar claimed," Jensen said.
"Fully 95% of claims are paid directly to insurance companies. With this limited coverage and low reimbursement rate, OHIP-eligible Ontarians who do not purchase private travel health insurance can be left with catastrophically large bills to pay."
Although both sides each have strong opinions on the matter, both agree that Ontarians should purchase insurance before going on any trip.
"The government has always strongly encouraged individuals to purchase additional travel health insurance so they are adequately covered every time they leave Ontario to travel abroad," said Jensen.
"Consumers and travellers should not be travelling without insurance," Travel College Canada director Louise Blazik advised.