Organizing a Christmas party? How to avoid an insurance no-no-no | Insurance Business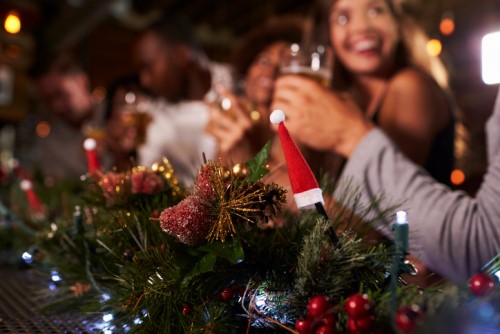 It's almost time to don your festive sweaters, indulge in treats and booze, and potentially over share life stories with your boss. You guessed right! Christmas party season is just around the corner.
For event organizers tasked with creating the perfect Christmas extravaganza, ordering the right amount of wine and hiring the best DJ are top-of-mind issues. But there's one purchase that, if missed, can turn a ho-ho-ho event into a major no-no-no … that would be insurance.
Event organizers sometimes underestimate the amount of liability that rests on their shoulders, according to Matt Taylor, general manager of operations at PAL Insurance Brokers Canada. Even if a venue says it does not require insurance, there will always be exposures in play for the event organizer, even if it's a seemingly low-risk event like an alcohol-free community meeting.
"If somebody attending an event has an accident and gets injured, that loss is very likely to fall back on the event organizer or the event host," Taylor told Insurance Business. "The event organizer technically has access to everybody involved in an event, whether that's hiring the caterers, the servers, the DJ or the subcontractors to set up the tables, chairs and lighting. As well as covering themselves, the event organizers really need to make sure that all subcontractors carry their own liability insurance as well."
To address this risk, PAL Canada offers an event organizer program that covers commercial general liability for small to medium-sized businesses that typically plan one to 100 events per year and have gross revenue between $10,000 and $500,000.
"Event organizers have realized over the past couple of years that they need to have insurance. This has been driven partly by the legal landscape in North America and the increasing frequency of lawsuits. There has been an uptick in demand for specialty programs like ours," said Bob Morrison, president, PAL Canada. "As well as offering commercial general liability, we also have an option of an errors and omissions extension for event organizers, and we're working with the London Market towards providing solutions for additional exposures."
The event organizer is different to the event host. In some cases, the event organizer plans on behalf of the host by hiring a venue and subcontractors and so forth, before leaving the host to run the event on the day. While the host must carry event liability coverage to protect against things like slips, trips and falls, the organizer must be protected against any additional liability or exposure they brought in.
"An event organizer needs general liability to protect against anything that might happen to the subcontractors and clients they bring in. The E&O coverage becomes important if they make an omission, forget to book something or accidentally double-book a venue," Taylor added.
"We do offer other coverages to protect event organizers and event hosts. For example, we have an event-cancellation / non-appearance program that organizers can purchase on a per-event specific submission, which would cover them for either gross revenue or expenses should an event be cancelled, postponed or relocated due to adverse weather. We can provide terrorism extensions to that nature as well."