Special event security is 'top of mind' after mass attacks | Insurance Business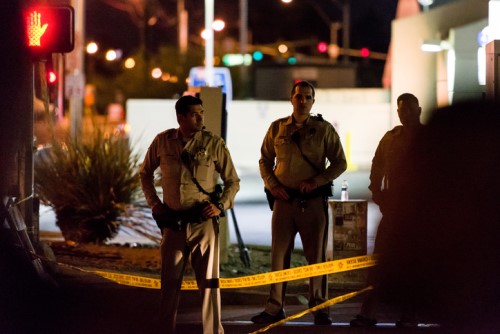 The past two years have seen a number of horrific attacks leading to multiple deaths and casualties at music events worldwide.
In November 2015, an Islamic State-coordinated attack on the Bataclan in Paris left 130 people dead. That was followed by the deadly shooting at the Pulse nightclub in Orlando, FL, where 49 people were killed by lone gunman Omar Mateen.
In the past six months, two further acts of devastation have left the world in a state of shock. On May 22,
suicide bomber Salman Abedi killed 22 people
who were leaving an Ariana Grande concert in the Manchester Arena, UK. And then on Sunday, October 01, gunman Stephen Paddock used automatic weapons to rain bullets down on concertgoers at a Las Vegas music festival, killing 59 people and wounding more than 500.
These incidents have ramped up public interest in concert and special event security – a topic that has always been top of mind for
K&K Insurance Canada
, a specialist in sports, leisure and entertainment insurance.
"Special event security and safety is always top of mind for us at K&K Insurance Canada," said Kevin Dannemann, vice president and general manager of K&K Insurance Canada. "We work with our clients to help them understand the proper safety protocols and procedures that need to be in place for a big event.
Celebrate excellence in insurance. Join us for the Insurance Business Awards in Toronto
"Event perimeters, security points and mass egress or evacuation points are all things that need careful consideration. The Las Vegas shooting highlighted the issue of event perimeters and egress points. Media reports made it clear there was a real difficulty in exiting the location. There were firm walls and barriers in place to prevent anybody from getting in, but that also made it difficult for everybody to get out. We prefer our clients to have high fencing that breaks away when required, so that people can get out safely if anything occurs."
A number of these high-profile acts of mass violence have been attributed to terrorist organisations, bringing forth the question of whether
terrorism risk insurance
should be offered as a policy add-on or rider with special event coverage.
However, terrorism risk insurance is still not widely available in Canada, and it's not something that K&K Insurance Canada provides. The company prioritises "protecting the patrons who attend the events" and
is focused on "preventing potential issues"
rather than worrying about paying out coverage on the back-end, said Dannemann.
"Special event insurance is very wide-ranging. Every event and risk is unique, and so going through the broker network and connecting with us at K&K is really the best way for a client to get proper protection," he told Insurance Business.
"Our value to the insurance broker is education. We want to do more broker education around coverages, exposures, and risk mitigation to show what's required to help clients run a successful event with minimal to no injuries. We want to make sure that brokers are comfortable writing these coverages and these risks moving forwards."
Related stories:
K&K Insurance launches new program coverage for air shows
From performer drop-outs to terrorism threats - insuring festivals