Profitability of insurance industry under spotlight in new report | Insurance Business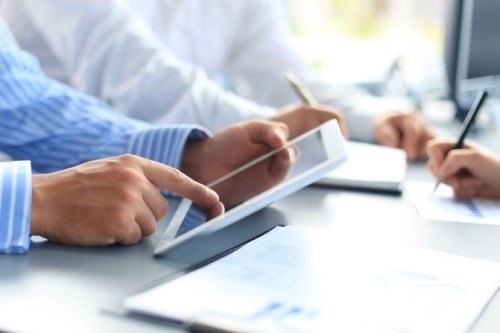 The report card for the world insurance market is in, revealing a stable industry that nonetheless has room for improvement after a catastrophe-filled year. Swiss Re's "World Insurance in 2017" report has found that the profitability of the industry's life and non-life sectors remained under pressure, but premium growth is expected to improve in the coming years.
Swiss Re's chief economist for the Americas said there weren't any major surprises or unexpected moves in the market over the past year.
"On the non-life side, growth slightly improved and it was a bit of bifurcated development where growth in advanced markets slightly strengthened and then emerging markets had a bit of a slowdown based on their weaker economic environments," said Thomas Holzheu.
China, Latin America, Central and Eastern Europe, along with other emerging markets accounted for a premium growth of 6.1%, which fell short of 2016's growth of 9.8%. Decreased growth in China due to lower auto premium rates was largely to blame for the slowdown. Meanwhile global non-life insurance premiums for advanced markets like North America and Europe remained steady at 1.9%.
From wildfires to earthquakes to hurricanes, 2017 was a great year for catastrophes and a bad one for losses. A total of 301 disasters, of which 183 were natural and 118 were man-made, led to total economic losses of around US$337 million with North America as the primary punching bag, experiencing losses of US$244 billion.
"This had an impact on the overall profitability [as] 2017 was the most expensive year in terms of cat losses globally, in terms of insured losses," explained Holzheu. "But it was not just the cat losses – it was that the overall profitability of non-life insurers had been declining over the last few years and the other economics factors put pressure on low interest rates, so the earnings contribution from the investment of insurers has been steadily declining over the last almost-decade."
Rate increases from the last two quarters triggered by the severe cat losses should help the insurance industry bounce back, but premiums in lines of business that weren't affected by catastrophes haven't risen as quickly, and in fact have remained below expectations, according to Swiss Re.
"Profitability will remain stressed for the foreseeable future based on these factors," said Holzheu. "There is also still a way to go to catch with the claims trends from many prior quarters."
Nonetheless, some factors that burdened the industry in the past year aren't expected to make a return in 2018.
"The contribution from the high cat losses, we obviously don't expect the same since this was an above average loss burden and we don't expect that to be repeated. Rather, going forward, you would expect an average loss burden," said Holzheu. In fact, losses from natural disasters for the first half of 2018 have fallen to their lowest level in over a decade. And despite profitability being in the hotseat, the economist revealed that there are reasons to be optimistic. "It seems like we have been at an inflection point where there is some restoration of profitability."