Rethinking the insurance brokerage model | Insurance Business Canada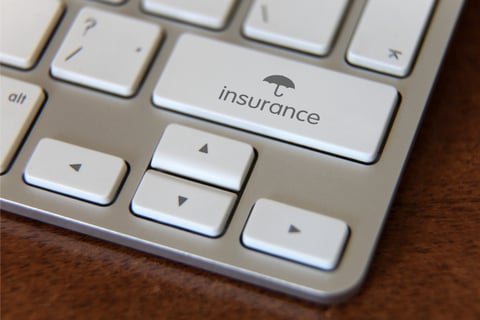 Insurance is a people business, and insurers dropping the 'people' part to focus solely on 'business' might find their client base unhappy with the way they are being treated. Nothing can be more irritating to an insurance customer than only hearing from their insurance carrier or broker only right before renewal.
This is something the brokerage isure Insurance is acutely aware of and tries to steer clear from. With its motto of making "insurance about you," the brokerage looks to break convention by being as responsive, open, and flexible as possible for customers. So, it is no wonder why the company was recognized by Insurance Business Canada as one of this year's 5-Star Brokerages in Ontario.
Read more: 5-Star Brokerages – Ontario 2022
isure wants to bring back the human touch in customer service, and so it closely listens to the pain points customers have identified whenever they shop for coverage. Citing a survey by Insurance Networking, the broker noted that insurers ranked last compared to other industries when it came to customer experience, just behind banks and the government. isure also conducted a survey in 2015, which found that customers will chat three times more frequently with neighbours and friends when they are unhappy with insurers, compared to when they are satisfied.
The broker concluded that the five biggest negatives customers experience when dealing with insurers are: confusion when it comes to searching for insurance options; unhelpful customer service that cannot provide fast answers to questions; confrontational experiences when filing claims; the method in assessing and comparing quotes can be too esoteric; and getting additional information on new coverage often feels impersonal.
isure addresses these considerations by being more respectful and accommodating to customers. The broker prides itself on never making customers repeat their policy information over again and would never put customers through an automated phone system. isure also promises to connect clients with registered insurance brokers who are skilled and dedicated, and to be as transparent as possible when it comes to helping insureds understand the terms of their policies.
Most brokers would make themselves available over the phone or via email. But isure goes above and beyond by allowing customers to reach out to it through socials – Instagram, Facebook, Twitter, LinkedIn, and even Pinterest; the broker has a broad presence and is quite tech-savvy to boot.
And isure's mission to treat people right carries over to its own employees, as well. Insurance Business Canada has recognized the broker as a Top Insurance Employer in 2021.
Read more: Top Insurance Employers 2021
"We're trying to change tactics that the insurance industry has used for the last 50 years that drive us crazy," a statement on the broker's website reads.
"At isure, we're always attempting to improve insurance."