Road collisions still on the rise in Canada – Allstate report | Insurance Business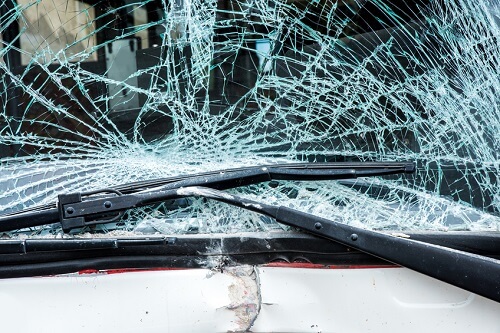 Road collisions are still on the rise in Canada despite improvements in certain regions, according to a recent survey by Allstate. The insurer's 2017 Safe Driving Study found a 2.5% rise in overall collision frequency from the previous year.
Allstate vice president for product operations David MacInnis said the results are troubling, as the most severe collisions involve cyclists and pedestrians. "These results show there is still a lot of work to be done to help reduce collisions, especially as we head into what is typically the most dangerous driving season of the year."
Results came from collision data from Allstate customers in Alberta, New Brunswick, Nova Scotia, and Ontario.
Of the 93 communities studied, data revealed Hanmer in Northern Ontario as the safest driving spot, with a collision frequency rate of just 3.65%. Halifax ranked lowest for the third consecutive year, with a rate of 7.90%.
On a provincial basis, Ontario was the only area with an overall increase in the rate – up 4.7% from last year. This was driven by Metro Toronto (8.5%), followed by Central Ontario (5.5%). New Brunswick was ranked as the safest province to drive in, with a collision frequency rate of 5.0%, a reduction of 6.5% since the previous study.
Alberta stood as the second safest province (5.5%), as it is home to three of the top five safest markets based on collision claims (Spruce Grove, no. 2; Lethbridge, no. 4; and Medicine Hat, no. 5). Meanwhile, Nova Scotia with a 4.1% drop in collision claims, was also the only province to have its second-most severe collisions connected to turning and intersections.
Data also revealed the day of the year with the highest number of collisions for each province, over the past five years:
Alberta - December 24
New Brunswick - February 17
Nova Scotia - February 13
Ontario - February 12
"While the study can only reflect back on past data, we believe it's important to share the trends we are seeing, in an effort to promote a national conversation about road safety," said MacInnis.
Related stories:
Auto repair shops say overbilling ICBC is not causing financial woes
Uber competitor wants to launch insurance brokerage