Sharon Ludlow: Insurance industry must improve the female talent pipeline | Insurance Business Canada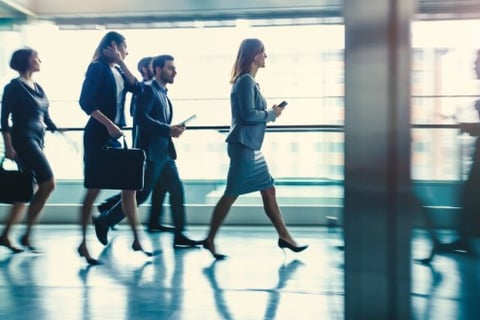 The Canadian insurance industry has a pipeline problem when it comes to strong female talent. It has a great track record at the top, specifically with regards to women in the CEO chair, but in the immediate pipeline levels below, women are still missing. Insurance is no different to any other financial services industry in terms of its typical talent funnel in which the ranks of senior females thins out as you get closer to the top – but there are strategies insurance organizations can adopt to buck that pipeline trend.
"Companies need to ensure they create the right working environment and culture to attract and retain talent," said Sharon Ludlow, corporate director and executive in residence, Global Risk Institute. "When it comes to the female talent pipeline, there seems to be a great amount of talent at the more junior levels and then it starts to disappear mid-career. Some of that is due to self-selection, with women choosing to go off and start their own businesses. Canada has a fabulous statistic in terms of female entrepreneurs, and it's only increasing with the evolution of technology and the start-up scene in fintech, insurtech and so on. In order to retain female talent, companies need to embrace things like flexible work hours and remote working, which, in the past, women have not typically experienced."
Ludlow is a real success story when it comes to women in insurance in Canada. Prior to her position at the Global Risk Institute, she was president and CEO at Swiss Re Canada, one of the world's largest insurers, and she's also been president at Aviva Insurance Company of Canada, the country's second largest property & casualty insurer. Ludlow was awarded by WXN as one of Canada's Top 100 Most Powerful Women and will be speaking at Insurance Business Canada's upcoming Women in Insurance Toronto conference, where she will look at effective strategies for attracting, engaging and retaining talent within the insurance industry.
"I believe the best example of a retainment strategy, which can be used by any insurance organization around the world, is Swiss Re's program called 'Own the way you work'. That program was rolled out across the organization and it was embraced wholeheartedly for very good reason," Ludlow told Insurance Business. "Swiss Re's program is not directed specifically at any one gender or segment of the workforce. It's very intentionally designed and labelled 'Own the way you work' because it gives employees at all levels the opportunity to work with their leadership team to determine the best way to work. That means allowing things like remote working and flexible hours, and from an operational point of view, it means results are determined based on performance and output, and not on facetime in an office. I think that's one of the most compelling examples of a workplace environment created to attract and retain talent within an organization."
Other insurance organizations can look to Swiss Re's 'Own the way you work' as a precedential model when setting up their own internal programs. While every organization is different, there's one point that all companies should be able to agree on, according to Ludlow, which is that all industry statistics point to the fact that diversity and inclusion at all levels equates to a higher business performance.
"Organizations should be thinking about what they want to achieve from their talent acquisition and retention strategies," said Ludlow. "If they want to achieve better financial performances and better all-round results, they need to go right back to the beginning and look at their recruitment strategy and how they're attracting people into the organization. Are your job descriptions and role profiles attractive and open enough to encourage a diverse slate of candidates to apply? My rule of thumb is that no-one should start interviewing for a role unless the slate of candidates is diverse in all dimensions, because that will allow you to prevent a funnelling approach.
"Once you've recruited the right talent, there are many different steps organizations can take to support women and men in their career progression. I'm a firm believer that companies can't just establish one program, check the box and solve the problem. It's very much a step-by-step process throughout the organization."
Learn more about creating an inclusive culture and implementing effective talent attraction and retention programs by attending Women in Insurance Toronto at the Beanfield Centre on May 07, 2019. To sign up, click here.