State Farm: Over half of Canadians to keep driving past the age of 80 | Insurance Business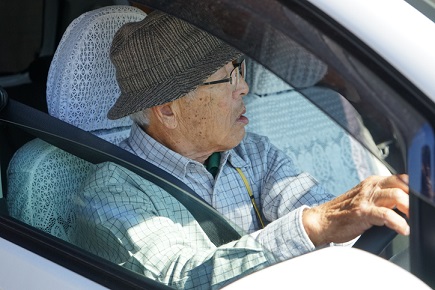 A survey conducted by State Farm Canada found that more than one quarter – 26% – of Canadians want to hold on to their driver's license past 85 years of age.
The same survey also discovered that one in 10 respondents has been in a collision involving a senior citizen.
Although 94% of the survey's participants said that individuals should speak with senior family members about relinquishing their license if they are concerned about their safety, only 2% of seniors surveyed answered that a family member has given them such a talk.
Search and compare product listings for Driver's Insurance from specialty market providers here
In addition, only 33% of respondents said that they have had a conversation with a senior family member about giving up their licence due to concerns about safety. Among those respondents, almost 80% said that they faced resistance from the family member.
When asked what they think are the biggest factors keeping seniors from handing over their licenses, 74% of those surveyed said that the loss of independence is the biggest one, while 12% pointed to a lack of awareness on the warning signs of driving incapacity, 6% said lack of transportation, and 4% the cost of taxis.
"Canadians are conflicted when it comes to the balance between road safety and the autonomy associated with driving," commented State Farm Canada media relations and spokesperson John Bordignon. "These are extremely difficult discussions for families to have. When a person is deemed unfit to drive, it can feel like a sudden loss of independence. To make the transition easier, it's important for family members to have supportive conversations early on and explore transportation alternatives over time, so that changes in lifestyle come gradually."
Among respondents 65 years old and higher, the three biggest factors affecting their decision to give up their license are: advice from a medical professional (94%), concerned family members and friends (27%), and a collision (14%).
Related stories:
Despite rash of collisions, truck-related fatalities in Ontario are decreasing
ICBC urges drivers and motorcycle riders to exercise caution