Swiss Re Corporate Solutions extends support for broker recognition campaign | Insurance Business Canada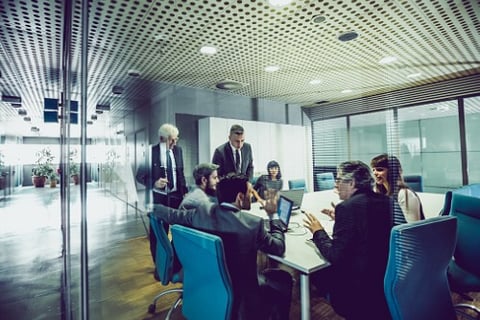 The Insurance Brokers Association of Canada (IBAC) has announced that another insurer – Swiss Re Corporate Solutions – has reaffirmed its support for the association's Broker Identity Program (BIP) at a full partner level.
The BIP is a national advertising campaign that raises awareness of the value that insurance brokers provide for their clients.
Swiss Re Corporate Solutions' sponsorship extends beyond just the BIP, however, as the insurer will invest in IBAC's other critical initiatives such as its technology leadership, professional development of the broker workforce, and IBAC's federal advocacy to keep the banking and insurance industries separate.
"We are excited to extend our support of IBAC's Broker Identity Program," said Swiss Re Corporate Solutions Canada CEO Adrian Hall. "As our industry continues to rapidly transform, working
closely with our distribution partners is a crucial step to successfully deliver risk transfer innovation and superior customer experience."
"Swiss Re is an important partner for IBAC and our Member Associations, and their strong support for the broker channel is greatly appreciated," said IBAC CEO Peter Braid. "We are very pleased that they have renewed their sponsorship for 2021, and look forward to our continued collaboration."