The work of the broker will undergo "an evolution, not a revolution" | Insurance Business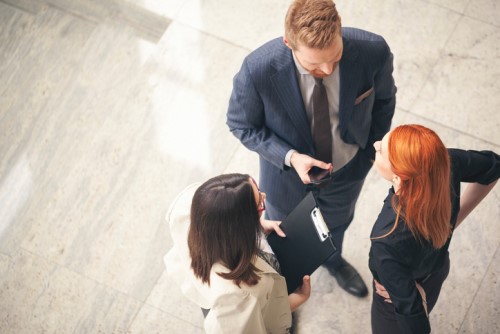 The role of brokers is changing as technology increases their capabilities, heightened risks impact their clients, and market fluctuations affect their offerings. Dan Jones, outgoing group head of broker relations and marketing for Beazley, comes from a broking background and has his ears to the ground when it comes to conversations about the future of the modern broker.
"My take on this is that brokers do have to change – they have to become and they are trying to become more consultative," he said, adding that it's a challenge because consulting is a cost-plus business. "I watch the brokers trying to merge with consultants or become consultants and that's not easy, but they definitely need to be consultative," and take on the role of the overarching problem-solver for their clients.
With access to data from insureds and carriers increasing, and tools to analyse data becoming ever more popular, Jones predicts that the broker of the future will also be more in tune with that information.
"They've amassed all of this data over the years – it's disorganised, it's erroneous, etcetera, but they are sorting through that and getting into the position where they can take advantage of all the data. I think the brokers of the future will be very data-aware," said Jones.
Read more: On the 'hot or not' list of technology for brokerages, chatbots don't fare well
Finally, the insurance supply chain itself will undergo a shift.
"There's a lot of excess expense in the chain – we all know that – and the broker of the future will figure out how to take non-value added time and effort out of the transaction," Jones explained. "It will, I think, be an evolution, not a revolution. I'm not one that sees the brokers or underwriters disappearing in a year or two [and] in Beazley's planning horizon, which is more like five years, we see brokers as essential, but operating in a different way."
To remain an essential part of the insurance industry and continue to see profits, brokers have to have their eyes focused on growth, according to Jones.
"The main thing brokers need to do is keep growing, and I think they've figured out that there's only a hundred Fortune 100s, and risk managers are brutal on squeezing the fees down, so I don't think they see a lot of profit growth in the high-end," he said. "Brokers are really focused now on the middle market and it's interesting because the middle market relationships still matter a lot, so you need the personal touch, but, on the other hand, to grow profits there, they need to get more efficient, and in every part of the cycle, from identifying prospects all the way through to renewing policies."
In its own relationships with brokers, quality over quantity is the motto that appears to be driving Beazley in recent years. Since Jones came into his role in 2010, the specialty insurer has deepened its relationships with key producers by significantly trimming their numbers.
"The first thing we did was we cut down the number of producers we were trying to work with," he told Insurance Business. At the time, Beazley was still a relatively new operation in the US and in 2010, the company had more than 1,000 broker appointments, which was cut by 600 down to 400 relationships. "The next step that we took was to really focus our strategy and our efforts to make progress with about a half dozen retail brokers and a half dozen wholesale brokers in the US and focus down on about nine cities with those 10 brokers."
This strategy, which was also applied in London, proved to be effective because Beazley was able to dedicate more time to helping key broker partners. In turn, those brokers discovered that if they also narrowed down the number of people they dealt with in the placement process, efficiency was improved and they could reap more rewards at the top end for allowing their partners to be part of a smaller club, said Jones. Beazley is now dedicating time and money to ensure that its systems are compatible with brokers.
"We thought for a while that if we built systems that would improve efficiencies, brokers would be happy to link into us. I think now we've come to realise that we're going to have to link into the broker systems, so we have to develop application interfaces on our end that match their system requirements because their brokers are not going to log on to six different screens to get into six different carrier systems."
While Beazley has focused its broker network, the specialty insurer still has room to grow its future relationships going forward, one broker at a time.
"Just like we're adding a city or two every year to the Beazley geographic network, we're adding a broker or two every year to my team's penetration zone. We're not going to move back up to a thousand, but we're definitely increasing our involvement with brokers as we're getting larger," said Jones.