This former broker never met a client in person | Insurance Business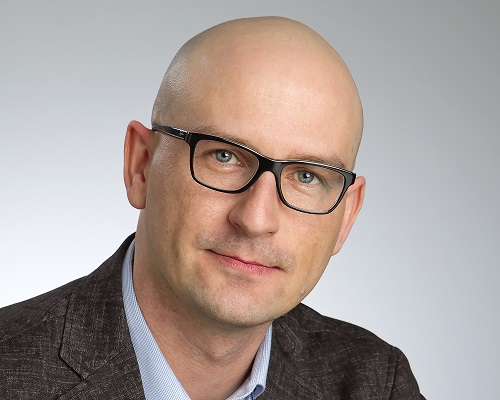 Ryan Kirk (pictured), vice president of operations for Eastern Canada at SurexDirect.com, started his career in the hospitality industry, but ended up in insurance after the hotel he worked for was sold and repurposed into student housing.
He's been with the company for almost five years as it expanded into Ontario, and believes the future is digital – rightly so, for a broker who has never met a client face to face.
In this Q&A, Kirk told us about the rising flood risks in Eastern Canada, how he witnessed the growth of Surexdirect.com firsthand, and his creative side.
Tell us about your career trajectory. How did you end up in insurance and in your current position?
I was working for eight years as the human resources manager at a great hotel in Ottawa. A few years ago, the owner decided he was going to sell it, and the new owner's plan was to change it into a student residence, which meant all 100 employees were no longer needed. My good friend Matt Alston, COO of SurexDirect.com, suggested I try my hand at being an insurance broker for SurexDirect. Having worked for Matt in another industry and company prior to my years in HR, I knew I wanted to work for him again, but in this new capacity.
After passing my Alberta broker exam, I worked remotely in Ottawa selling Alberta insurance, since SurexDirect was only operating in western Canada at that point. It was a great experience – I loved the company, the product I was selling, and most of all, the customers I was serving. When SurexDirect got their RIBO license to open and sell in Ontario in 2017, they brought me on board to run the ship. SurexDirect has great ownership, management, brokers, and clients, and I see myself here for a long time.
What is the most fulfilling aspect of your work as VP of operations?
There have been two fulfilling aspects: One, hearing the positive comments of our new clients, whether it is the positive experience they had working with their assigned broker or just the convenience of acquiring a quote and policy digitally. We are here for our clients, so it is nice to know they want us here.
Two, we've hired amazing brokers – many who came from brokerages where their skills and talents weren't put to full use. Here, it's awesome to watch those talents shine and have them express their gratitude on a daily basis for bringing them on board and letting them excel to their full potential. I leave work every day with a smile on my face knowing both our staff and clients are happy to have SurexDirect in their lives.
SurexDirect.com has been recognized by the Insurance Business Awards as a top broker for digital innovation. Why is digital innovation important in this industry?
Life has become digital. Any business that wants to reach a larger audience needs to follow this trend if they want to meet the needs of their clients. Having started in the industry almost four years ago, I was surprised that brokerages weren't following this trend as quickly as other industries have been. It made my decision to join the SurexDirect team much easier as I knew they were thinking of the future of insurance and had long term goals they were willing to work towards to make themselves the leader of the digital brokerage market.
We still have much to do, but all decisions come from the needs of our clients. It's important because insurance is a service. To create new technologies that can help serve our clients and give them immediate access to documents, information, and even their broker is just thinking smart. It's thinking about the future.
What are some of the challenges facing the insurance market in Eastern Canada?
There are challenges in any market in Canada. However, Eastern Canada is seeing a lot more natural disasters such as floods in the last year that definitely affect the assets and property of our clients. I feel that markets and brokerages need to work together to educate each other and our clients of what coverage or limits may be needed or required to ensure proper coverage is in place in the event of such weather perils.
Also, fraud is on the rise. We used to worry a lot about vehicle theft, but now it's identity theft that is getting our attention. I really think if, as an industry, we do our best to educate each other and our clients, these challenges will be met with prepared professionals who will use this information to protect their clients.
When you look back at your career, what would you say are your proudest accomplishments as a broker and now, VP?
As a broker, I never met any of my clients in person. But I loved that even though we never met face to face, we still had a strong working relationship of trust and understanding. I absolutely loved when a client would tell me I was more helpful, understanding and trusting than any broker they ever met in person. I may have only been a voice to them, but being told I was a trusting voice and one they were happy doing business with, made my love for this industry and profession all the more motivating.
As VP for Eastern Canada, it's not been any specific moment. I think the pace we've been able grow our clientele in just 11 months of being open in Ontario shows the trust and desire people have to work with a new form of brokerage, and I'm just proud to be able to offer this service in this region of Canada!
If you weren't working in the insurance space, what would you be doing right now?
Writing music, for sure. It's one of my favourite things to do outside of work and family. I love creating something out of nothing. If I could write and record music all day, I would.
Relates stories: