Inside the hub of Canada's insurtech community | Insurance Business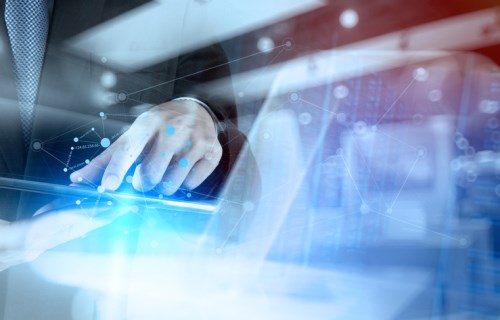 Digital companies offering new, optimized experiences are driving up consumer expectations and insurance professionals are under pressure to not only embrace the innovation, but also be a driving force behind it.
"To some extent, innovation is key to the survival of the industry. It also presents fantastic opportunities for companies to find new ways of distributing products or even creating new product categories altogether," says Isotta-Riches, who is
Aviva Canada
's chief information officer. "The products we insure are changing and so are people's expectations around the types of product they want."
In an attempt to be the driving force behind change in the industry, Aviva has launched various internal initiatives aimed at pushing innovation, including hackathons. Employees are given 24 hours to work in teams to produce new products and propositions, which the company will then look to take to market. Isotta-Riches has seen hackathons create a real entrepreneurial spirit inside the business.
Search and compare insurance product listings for Technology from specialty market providers here
"Externally, we spend time working with start-up incubators, like the DMZ at Ryerson University, OneEleven and Plug and Play in California," Isotta-Riches says. "Talking to start-ups who are looking at the industry from a different perspective helps us find new opportunities."
Isotta-Riches believes that Aviva's Digital Garage can be the cultural and physical hub of Canada's insurtech community. Aviva has arranged various events where insurance professionals are able to collaborate, and grow ideas with start-ups and disruptors.
"This space is the iconic starting point of our journey; a place where we can galvanize our own organization and bring others together," Isotta-Riches says. "We will continue to make investments in different companies that have disruptive potential. We are also working with the DMZ at Ryerson to create an insurtech accelerator program to try and help foster the development of ideas here in Toronto."
For innovation to spread in the Canadian insurance industry, Isotta-Riches believes people need to be ready to take risks and accept that not every idea is going to be a success.
"You need to be prepared to disrupt yourself and find opportunities to do things differently before other people find them for you," he says. "It's better to be in charge of your own destiny and drive the industry rather than have someone else drive it. Companies need to be able to think like a start-up and take an entrepreneurial mindset to problems."
To find out more about Canada's insurtech space, watch Insurance Business TV's interview with Ben Isotta-Riches right
here
.
Related stories:
Inside the hub of Canadian insurtech
Are brokers being held back?