Travel insurance sector has definite scope for expansion | Insurance Business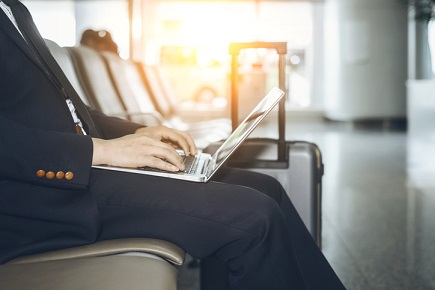 The travel insurance market is very healthy in Canada at the moment. The general public has become more aware of the limitations of health care during travel and has been converted to the benefits of travel policies.
However, growth in a market space does not mean brokers can rest on their laurels. Dan Keon, senior director, market management at Allianz Global Assistance, told Insurance Business of one area within the travel sector that is often overlooked but has definite scope for expansion.

Search and compare product listings for Travel Insurance from specialty market providers here
"The visitors to Canada segment is experiencing very strong growth due to Canada's immigration policies and our super visa program," said Keon. "Canada's visibility internationally as a top tourist destination as well as the 150th birthday celebrations that are taking place across the country this year are encouraging even more traffic to Canada from visitors, so it's a very fast-growing segment.
"Brokers might not necessarily be thinking about visitors to Canada because they tend to consider the customer they have in front of them and unless that customer asks about it specifically, they may not have visitors to Canada coverage on the top of their minds."
So, brokers need to stay alert to trends and opportunities in the travel insurance market, according to Keon. This might constitute keeping up to date with popular events across the country and the latest trending leisure activities that might draw visitors to Canada.
Keon added: "A lot of people will have family or friends visiting from other countries, which provides a great opportunity for brokers to ask whether these visitors have coverage, and if not, to present them with a visitors to Canada offer. That means the customer can make sure their family and friends are protected when they visit, which is definitely a worthwhile investment."


Related stories:
Fear of missing out producing thrill-seekers who need coverage
Industry giant hires former Allianz Canada CEO