Trisura's 'consensus culture' inspires industry accolade | Insurance Business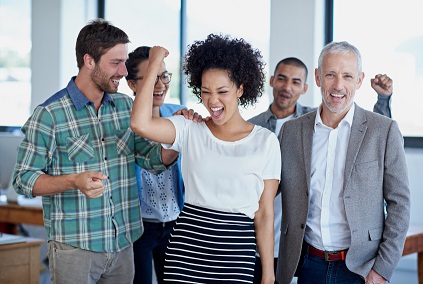 Getting your workplace culture spot on is no simple task and keeping everyone happy is even harder. But some companies seem to have the knack…
Trisura
Guarantee Insurance Company is one such organization that has hit the nail on the head when it comes to successful workplace culture.
For a third consecutive year, the Canadian specialty insurance and surety company has been selected by
Aon as a Best Small & Medium Employer in Canada for 2018
. The Best Employers in Canada competition runs annually and is based on data collected from thousands of organizations worldwide.
Celebrate excellence in insurance. Join us for the Insurance Business Awards in Toronto
"Receiving this accolade for the third year running means so much to us. It's a positive reinforcement of everything we're trying to accomplish within our business," said
Trisura Guarantee
president, CEO and co-founder, Mike George.
"Our people are key. They're what differentiate us in the industry and they're definitely our most important asset. The Aon award is a based on an employee engagement survey. We had 100% participation within Trisura, so I'm always happy to hear that we're on the right track with regards to our people's workplace expectations."
Trisura Guarantee started from scratch 12-years-ago and has since received a number of industry accolades. It was the inaugural recipient of the Insurance Industry Employer of Choice award at the Insurance Business Canada Awards 2016, and has been
nominated for a number of awards this year
.
So, what's the secret to the company's success?
"It's definitely down to the culture we've created," George told Insurance Business. "We have a consensus culture that promotes a team environment. Everybody has the ability to voice their opinions and we consider all input in order to get the best outcome for Trisura. There's no room for politics or in-fighting within our culture.
Register for our exclusive CE webinar Cyber Insurance 101, and get covered on selling cyber
"We have an open style of management and share all of our results and plans with our people so that everybody knows exactly what direction we're trying to go in and what the vision of the company is. It's all about getting everybody on the same page."
George also attributes Trisura Guarantee's success to the company's "world class" employee engagement rate [in the 90%s]. This correlates to positive results and is one of the company's "top priorities," he said.
As an organisation, Trisura Guarantee is not focused on reaching for award nominations. But the company is always "trying to be better and trying to be different" so that it stays as a great place to work.
"It's really nice to get some support and acknowledgement because it reinforces to us that we're on the right track," George added.
Related stories:
Construction boom is great chance to build business
RSA Canada transfers surety business to Trisura