Wawanesa's distracted driving awareness campaign hits the road | Insurance Business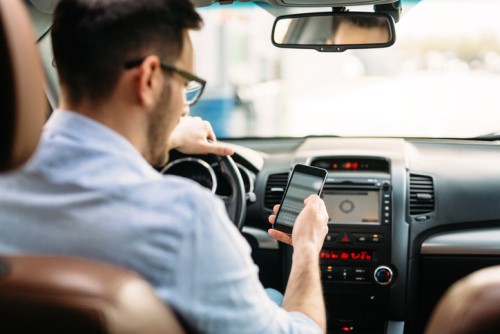 With the aim of tackling Canada's distracted driving problem, Wawanesa Insurance has rolled out a new awareness campaign to promote safer driving habits.
Sporting the hashtag #YouHaveOneJob, Wawanesa's campaign will run through popular social media channels Facebook, Twitter, and Instagram. As part of the campaign, the insurance company will also encourage drivers to use the "Do Not Disturb" feature on their smartphones.
The Canadian public is invited to participate in the online conversation about the impacts of distracted driving.
"Distracted driving is a major factor in rising collision rates, and vehicles are becoming more expensive to repair due to the new technologies built into them," said Wawanesa Canadian Property & Casualty operations president Carol Jardine. "When we focus on the road, we not only keep ourselves and others safe – we can also help influence rising insurance costs."
In a release, Wawanesa shared some eye-opening statistics which highlight how severe the distracted driving problem is:
You are 23 times more likely to be involved in a collision if you text while driving and four times more likely if you talk on a cellphone (hand-held or hands-free) while driving.
A distracted driver may fail to see up to 50% of the available information in the driving environment. You may look but not actually "see" what is happening
A study showed that nearly 80% of collisions and 65% of near-collisions involved some form of driver inattention up to three seconds prior to the event.