"We've helped Canadians save hundreds of millions of dollars" | Insurance Business Canada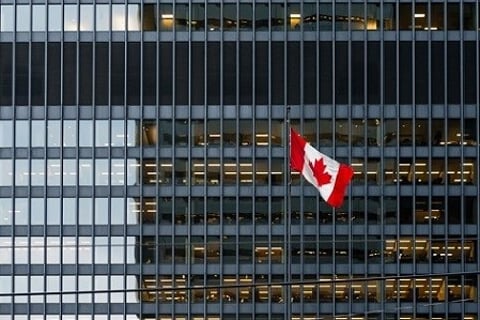 $150,000 and an idea - that's how one of Canada's fastest-growing insurance comparison sites started five years ago.
And where is LowestRates.ca now?
"We've helped millions of Canadians save time, money, make better financial decisions, and ultimately lead happier lives. In fact, we've saved Canadians hundreds of millions of dollars in personal financial fees and interests," said co-founder and CEO Justin Thouin.
The Canadian fintech company was born out of "hard work and lots of sacrifice," Thouin told Insurance Business. It took patience, clever marketing and effective search engine optimization (SEO) to generate business leads and draw Canadian consumers into a price comparison frame of mind.
"We've managed to reach the point we're at today without taking on one dollar of additional funding. We spent a lot of time early-on focusing on SEO and getting LowestRates.ca to rank highly in Google when Canadians search for insurance terms," Thouin said. "The people then coming to our site often have a high intent to engage, because they're physically looking for insurance. Organic search has been a big factor in terms of how we get consumers to our site at a very low cost to acquisition."
Across the Atlantic, the UK has a booming price comparison industry – in both personal finance and insurance. Rate comparison sites like Moneysupermarket.com and Comparethemarket.com are a way of life for British people.
There are similar options in the Canadian travel industry – with sites like Expedia and Kayak – but not much in the way of personal finance and insurance, which was the gap in the market Thouin spotted. The resulting product – LowestRates.ca - is something Canadian insurance brokers can benefit from, and use to drum up new leads, he said.
"Cost-per-sale for brokers is much better buying leads through LowestRates.ca than it is through other channels," he said. "The consumers coming to our site have a high intent to buy, and when they're ready to purchase, they feel confident they've compared the market and found their best option.
"We're absolutely not a threat to brokers. In fact, our relationship with the broker network in Canada is fantastic. Almost 100% of our broker partners tell us the leads generated via our site are often the highest quality leads they receive from any source. I believe we're a broker's best opportunity to grow their business."


Related stories:
LowestRates.ca getting stronger five years in – plans to expand in 2018
Is this the future of acquiring new insurance business?