Why DE&I is important to Westland's successful growth strategy | Insurance Business Canada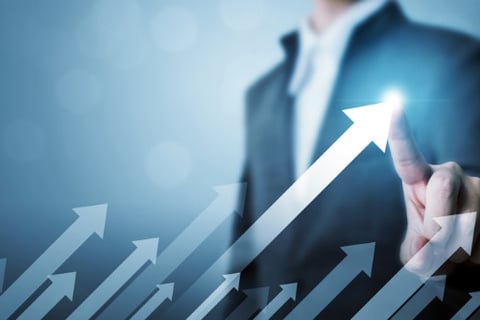 In 2021, while acquiring brokers left, right and centre, Westland undertook a complete refresh of its culture, brand, and organizational values – ensuring that DE&I was engrained within its framework.
"That was really important because that framework is really an umbrella for everything we do," said Fraser. "So, we felt like it really has to start there at that strategic macro level. We also redid our five-year vision with strategic pillars, and we have one strategic pillar that's 100% focused on being a modern and inclusive employer. That's the first thing - really starting out at that strategic level and ensuring that's communicated to every employee."
The brokerage has also upped its efforts around community giving – something that Fraser described as "always very important to Westland and all the communities that we operate in across Canada". As Westland continues its acquisition spree, that community giving is only going to become more important, but the HR leader said the brokerage doesn't just want to give randomly, it wants to focus its efforts.
"We started an initiative called Westland Amplifying Communities, where we've committed to spending a million dollars per year, and we're focusing in specifically on equity and inclusion," said Fraser. "For example, we recently partnered with the BC Lions on their anti-racism initiative called Team Up to End Racism, which is a program that educates youth through a series of school presentations [and other proactive messaging, public resources and education]."
Read more: DE&I all about "bringing humanity into the workplace"
Internally, the brokerage has also worked on how it engages with important DE&I moments throughout the year, such as Pride Month and International Women's Day. In particular, Westland is trying to move beyond "performative" support to a point where engaging in DE&I activities will create "systemic change" or a "behavioural mindset shift" among employees, Fraser explained.
One thing to remember about DE&I, according to the chief people officer, is that "diversity is everywhere". Over the past few years, Westland has grown its team through M&A in urban centres and in smaller rural communities – but regardless of where a brokerage is situated in Canada, DE&I is always important, Fraser stressed.
"We're not always going to see diversity, but that doesn't mean it doesn't exist or that somebody isn't impacted," she said. "We don't always see mental illness, or sexual orientation, or gender identity, or economic background - and really, that list goes on. Those are in every community, and people care just as much in rural communities as they do in urban centres.
"And I can say that at Westland, what we have found in the launch and rollout of some of our DE&I initiatives is that the response that we get from the rural communities is sometimes even greater [than the urban centres]. We find that our CEO gets inundated with messages from all different communities. We don't always see diversity, but there really is so much of it everywhere."