Why it's time for the insurance industry to be bullish | Insurance Business Canada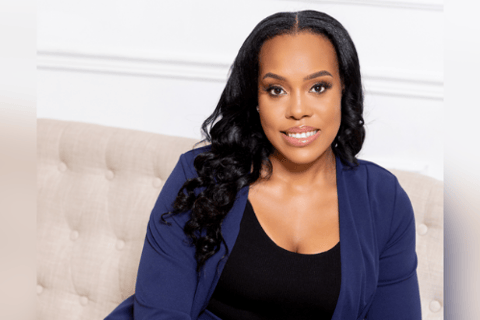 When Edwina McKennon (pictured), a speaker at the upcoming Women in Insurance Canada event, joined APOLLO Insurance as broker engagement manager earlier this year, she landed a role that fit like a glove.
"I've found a company that believes in technology and empowering brokers, and I'm so happy to have an opportunity like this and be in a time like this as well," she said, noting the COVID-19 pandemic had pushed the industry to develop a more innovative culture. "I'm really intrigued and excited to be with APOLLO where I'm able to truly speak — and my voice is being heard."
McKennon started her career over a decade ago - and even as recently as 10 years ago, everything was paper-based. From the beginning, she's been on a mission to get the companies she's worked for to be more open to change. She's always been eager to develop new processes, new procedures and overall alternative new ways to do things and, now, McKennon is hoping other women in the traditionally male-dominated industry will be at the forefront of this innovative push.
"I'm on a mission to make women see the sky's the limit, and we can't be quiet at a time like this," she said. "Women can step out of their comfort zone and be the voice of reason in whatever company or brokerage they work in. We can make a difference in a male- dominated industry."
APOLLO, a tech company that creates solutions for insurance companies, offered the perfect blend for McKennon's passions. She changed the direction of her career to get into the tech world and show brokers and advisors "we have to get to the point where we can embrace new technology — because it's here to stay."
Especially in the face of the pandemic, with more people working from home and the inability to meet clients face-to-face, it's time for the industry, which as a whole has been reluctant to move forward with new technologies, to embrace the innovation that's needed for the future. APOLLO is "really bullish right now in creating new technology to solve the challenges that exist," McKennon said, and her role is to get brokers and advisors on board with these new solutions.
The company's proprietary platform, APOLLO Exchange, allows insurance agents and their customers to purchase a policy in less than five minutes, from anywhere and on any device, 24/7 — a far cry from the industry standard, where it can take days, if not weeks, to get something quoted and bound.
"We're solving challenges like receiving a quote in real-time by using our user-friendly portal where any person at any level - beginner, intermediate or expert in regards to technology - can jump on and take a niche market, like small accounts to mid-market type clients, and get a quote in real time," she said. "We've created a platform that allows brokers and advisors to focus on what's really important, which is developing those meaningful relationships and having those meaningful conversations with their clients instead of dealing with outdated legacy solutions."
McKennon is familiar with the workload brokers and advisors operate with and said right now a lot of them "are at their wit's end" using solutions and platforms that were created in the 1970s, 1980s and 1990s. APOLLO, and McKennon, are working hard to inspire the next paradigm of what the workload looks like for a broker or an advisor, and she challenges companies to look hard at existing legacy solutions and see if they make sense because they actually put "quite a few limitations on the users and don't leave a lot of room for growth."
Once in that role herself, McKennon feels there's a struggle for brokers to remain relevant in the sales process. Right now, other industries are trying to push embedded insurance, but once brokers get on board with embracing technologies and understand "it's not here to replace you - it's actually here to empower you. A shift will happen in the industry"
"I've been on a mission to change that mindset since I entered the industry," noted McKennon, who will be speaking at the Women in Insurance Canada event on June 15. Being so passionate about the evolution of the digital market in the insurance industry, she wants to share her vision for a more tech-friendly approach far and wide.
"This topic resonates with me, and I bring an abundance of information to the table," she said. "I want to inspire the audience to be open to innovation and embracing the new technology that's on the horizon."
To hear more from Edwina on evolving in a digital market, join her at Canada's celebrated insurance event that supports gender diversity — and has embraced technology by switching to a virtual platform — by registering here.