How is the coronavirus impacting Canada's cannabis industry? | Insurance Business Canada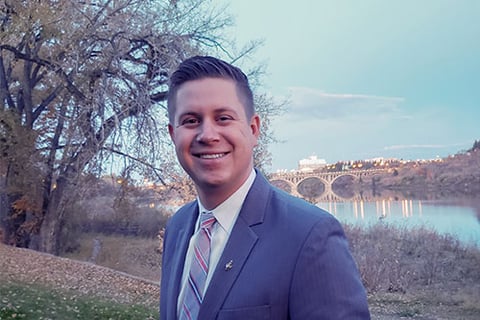 To further contain the spread of the novel coronavirus COVID-19, provincial governments across Canada have ordered the mandatory closure of all non-essential businesses and services.
One industry that is exempt from the mandatory closures, and therefore deemed essential, is the cannabis industry. All licensed cannabis producers and stores have so far been allowed to remain open, and, as such, there's been quite the boom in cannabis sales. Until now, there has been no reported threat to cannabis supply chains, and cannabis stores and producers are responding to the COVID-19 crisis like other businesses, by increasing safety measures.
"Cannabis sales are actually up significantly," commented Kevin Lea (pictured), president of Fuse Insurance. "The market is unsure as of yet whether that's people stocking up in anticipation of potential closures, or whether people just have more free time on their hands, so they want to sit at home and smoke cannabis because there's nothing else to do anymore.
"In every [Canadian] jurisdiction that has announced non-essential business closures, for example, Ontario and Quebec, cannabis stores have been exempted due to the fact that they're considered essential, as a result of many people using cannabis for medicinal purposes. It's good because it should at least have the benefit of pushing further product through the pipeline and helping to reduce some of the potential oversupply that we've seen in the Canadian marketplace as of late."
With the majority of Canadians practicing social distancing and staying at home, it's likely that more cannabis users will opt for home delivery. There are some questions as to whether that could increase commercial auto liability for cannabis businesses, but Lea is not overly concerned. He pointed out that the delivery rules in Canada are strict in that most cannabis stores are not allowed to deliver. Only the official online retailers run by the provincial regulators are allowed to deliver in Canada, and, when they do, they often use official delivery services like Canada Post or Purolator.
Even if cannabis home delivery increases by 100%, that wouldn't necessarily increase the auto exposure at this time, according to Lars Rittman. He told Insurance Business: "We may be adding another thousand vehicles to the road, but 20,000 vehicles have disappeared from the road because everybody's working from home. So, they're not fighting for space and they're not wrestling on the grid. I don't see a greater exposure; in fact, it's probably less of an exposure because there's less traffic on the road for the delivery guys.
"I'm more concerned about other issues, like the average consumer using their credit card to purchase cannabis from an online retail store, and then that store running into a cyber issue like a data breach. As for product liability – that exposure also stays the same in this scenario. You're still expected to provide the best product for the consumer. Just because we're in a different situation, it doesn't mean you can neglect your responsibilities as a grower. And to be honest, I don't foresee anything like that happening."
One of the obvious concerns in relation to COVID-19 and the stringent containment policies surrounding it is the time frame. No-one knows how long this will last, or how much of an economic impact this will have (although, the outlook is already grave at best). That uncertainty has caused a little bit of hesitancy in the cannabis market, according to both Lea and Rittman.
Lea said: "I would suggest that there's some hesitancy in terms of trying to launch anything new in the cannabis market right now. Although marketing in cannabis has been always tough as a result of various advertising restrictions, it's even tougher when all the cannabis trade shows and events are cancelled. So, I think for both the people trying to launch new products as well as the secondary service providers in the cannabis industry, the potential of growth in 2020 is curtailed from that standpoint.
"Even for us as at Fuse Insurance, we drive a significant amount of our business through attending trade shows and networking events and with other people in the cannabis sector, but, of course, all of that is cancelled. It was something we were looking forward to at this time of year to help further accelerate our growth within the industry, but now we're forced to use other profit acquisition models."